Dr. Brandon Boyd, PhD
RESEARCH PHYSICAL SCIENTIST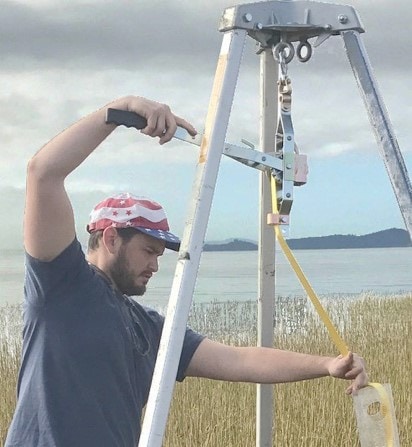 Dr. Brandon Boyd's research is focused on physical and biological processes in coastal marshes and how those marshes connect with estuary or coastal systems. Current projects include determining how vertical accretion in restored wetlands may differ from their natural neighbors and designing marsh restorations with balance between storm resilience and ecologic benefit. Actively researching incorporation of EWN techniques into civil works projects, Dr. Boyd is interested in the sustainability of NNBFs, beneficial use of dredged materials, and planning adaptable coastal infrastructure with respect to nuisance and storm flooding. To learn more about Dr. Boyd's research, visit https://chl.erdc.dren.mil/radlab.