Mindy Simmons
SENIOR ENVIRONMENTAL POLICY ADVISOR
AQUATIC ECOSYSTEM RESTORATION PROGRAM MANAGER
HEADQUARTERS U.S. ARMY CORPS OF ENGINEERS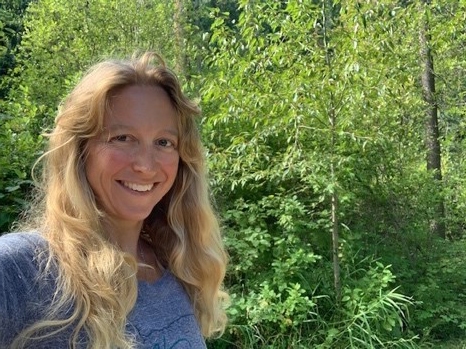 Mindy Simmons has recently returned to Headquarters after being on a temporary assignment to the U.S. Senate, Appropriations Subcommittee on Energy and Water Development, managing the portfolio that encompasses the U.S. Army Corps of Engineers (Corps) and the Bureau of Reclamation. She has been a Senior Policy Advisor in the Planning and Policy Division at Headquarters, U.S. Army Corps of Engineers since January 2015. Her responsibilities include managing the Corps' Aquatic Ecosystem Restoration Program, which includes large- and small-scale aquatic restoration projects and programs throughout the nation. She also guides environmental research and development, develops environmental-related policy guidance, co-leads the Environmental Sub-community of Practice, and engages frequently with stakeholders. She enjoys developing creative solutions that span multiple Corps mission areas and fostering creative partnerships to accomplish work on the ground (and in the water). She also supports the Chief of Engineers' Environmental Advisory Board, a subcommittee of the Army Science Board. For two years prior, Mindy was a Senior Program Manager assisting with budget development and defense for the Corps' inland and coastal Navigation Programs, and she also supported the Inland Waterways Users Board.
Before arriving in Washington, DC in 2012, Mindy worked in the Corps' Portland District, where she managed implementation of Endangered Species Act (ESA) requirements associated with the Willamette Basin multi-purpose dams and the fish hatchery mitigation program. Prior to joining the Corps as a Fish Biologist in 2006, Mindy worked for the National Marine Fisheries Service on non-Federal hydropower licensing and decommissioning projects throughout Oregon. She also helped develop critical habitat designations and recovery plans for ESA-listed salmonids.
Mindy is a native Oregonian who received a Bachelor of Science in Fisheries Science from Oregon State University (OSU) in 1998. She continued to study both fisheries science and civil/water resources engineering at OSU for her graduate work, which included researching connections between fish communities, riparian tree communities, and geomorphic characteristics of large rivers. Mindy spends her free time outdoors whenever possible. She enjoys bicycle riding/racing, CrossFit, skiing, fishing, gardening, hiking, cooking, and exploring forests and rivers. She also enjoys traveling and connecting with friends and family over good food and drink.