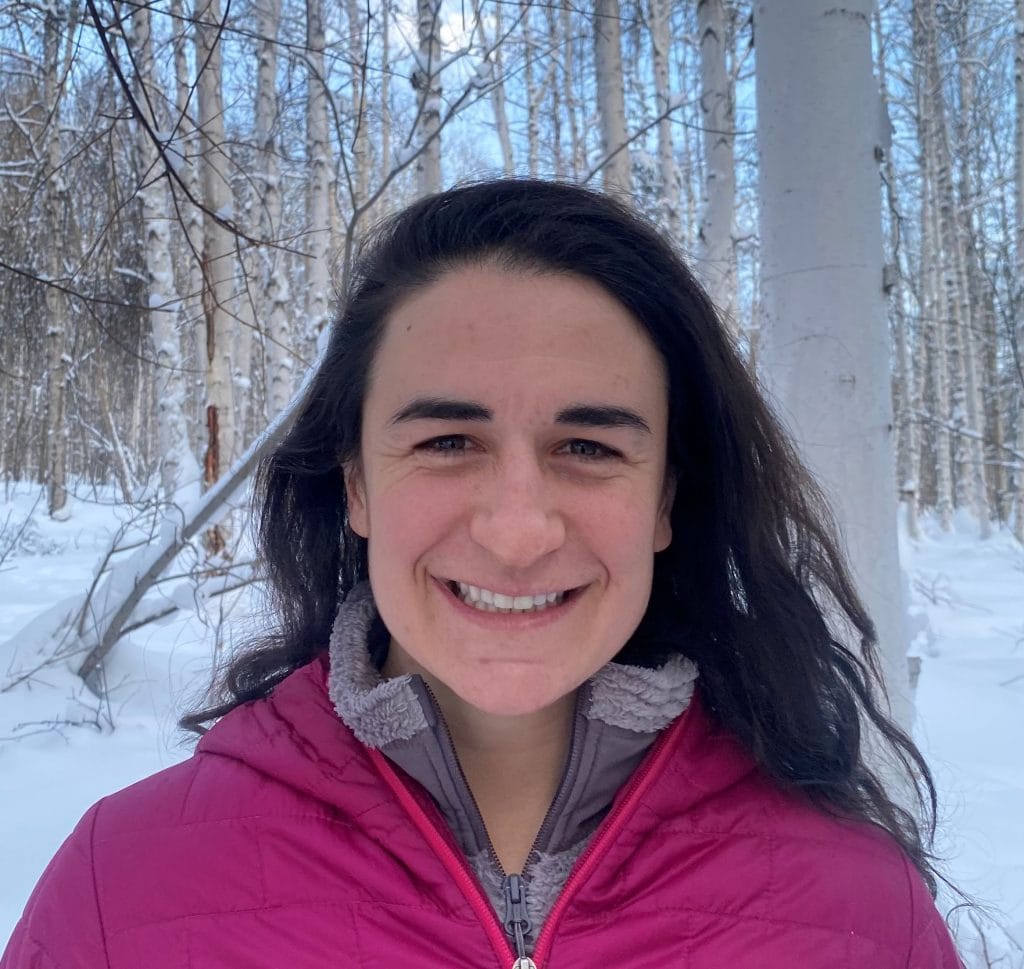 Lauren Bosche
RESEARCH PHYSICAL SCIENTIST
Lauren Bosche (she/her) is a Research Physical Scientist with the U.S. Army Cold Regions Research and Engineering Laboratory (CRREL). She works with the Cold Regions work unit in the Engineering With Nature program. Ms. Bosche was an Oak Ridge Institute for Science and Education (ORISE) Research Participant with CRREL for a year before joining CRREL's Biogeochemical Sciences Branch in 2022. She works in the management, analysis, and visualization of geospatial data and is interested in the use of remote sensing in environmental characterization.
Her former position was as a Natural and Cultural Resources GIS Technician at Colorado State University's Center for Environmental Management of Military Lands (CEMML) on Fort Wainwright in Alaska. She has also worked as a Hazard Mitigation and Resiliency Planner for Arcadis, specializing in FEMA flood mitigation grants and benefit-cost analyses in Florida. She consulted for The World Bank in convening the "Scaling up Nature-Based Flood Risk Reduction" workshop at Deltares in the Netherlands in 2017.
Ms. Bosche attended Skidmore College, graduating with a B.A. in Environmental Studies in 2015. She earned a Fulbright Scholarship to pursue graduate studies in the Netherlands and conduct thesis research at Deltares in Delft, and graduated from Vrije Universiteit Amsterdam with a Master's in Environment and Resource Management in 2016. Her master's thesis conducted a global synthesis of ecosystem suitability in efforts to reduce coastal flood risk, focusing on analyzing coastal physical characteristic proxies as they relate to the presence of mangroves, coral reefs, and seagrasses.
She is originally from the East San Francisco Bay Area in California and now lives on the ancestral lands of the Dena people of the lower Tanana River in Fairbanks, Alaska, with two wonderful housemates and two sweet Alaskan Huskies. She loves all the winter sports that Alaska has to offer, as well as foraging for wild berries under the midnight sun.
Projects:
ERT-21-05: Cold Regions Initiative