Leadership and vision are essential to implementing Engineering With Nature to create landscape-scale climate resilience. We're focusing on leadership and EWN in conversations with two inspirational USACE Division leaders—Colonel (P) Antoinette Gant, Commander, and Division Engineer of the South Pacific Division (SPD), and Brigadier General Jason Kelly, Commander of the South Atlantic Division (SAD).
In Episode 6, host Sarah Thorne and Todd Bridges, Senior Research Scientist for Environmental Science with the US Army Corps of Engineers and the National Lead of the Engineering With Nature® Program, are talking with COL Gant about the challenges and opportunities facing the South Pacific Division, and how EWN and leadership are being applied to meet those needs.
COL Gant grew up as the child of two teachers and dreamed of being a chemist, until she met Patricia Sullivan, one of her mother's students and a USACE employee, who introduced her to civil engineering. "It was just mind blowing to me what you could do as a civil engineer, the impacts that you could actually have on your community, and how you could change things. My mother always told me, 'Be the change you want to see.' So, I decided that I would try my hand at civil engineering." COL Gant joined the Reserve Officers' Training Corps (ROTC) to pay for college and has served in the Army for 28 years. She has risen through the ranks and is slated to be promoted to Brigadier General soon. One of the ways she pays it forward is by being a strong advocate for STEM/STEAM—science, technology, engineering, arts, and mathematics—and speaking to young people about her journey whenever she has the opportunity.

COL Gant leads the South Pacific Division, which covers a lot of territory—Sacramento, San Francisco, Los Angeles, and Albuquerque Districts—and has a diverse and complex set of missions and projects. As Todd notes, "The challenges—and opportunities—that we face today with respect to climate change are unprecedented, and there are few places where this is more evident than in the West, where people have brought significant changes to the landscape" (for example, see EWN Podcast S3E8 about changes in agriculture and water use in California). COL Gant agrees: "I always say climate change is real. The rate of change is really accelerating. Where we used to see a hurricane every once in a while, we're seeing them almost every year. Wildfires are the same. How do you prepare differently for the same wildfire, the rising tides? These are all things that we are looking to design and implement, adaptive and equitable solutions that will work over time, and work for everyone." As we learn in our conversation, environmental justice plays a prominent role in COL Gant's thinking about these challenges and in her decision-making about solutions.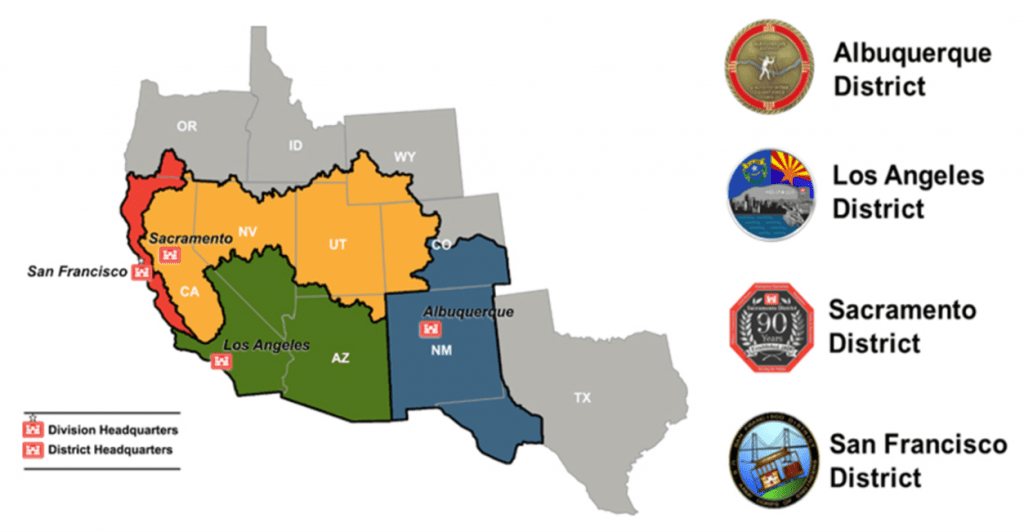 We discuss how EWN provides solutions that can produce a broader array of benefits than traditional engineering approaches, while supporting opportunities for substantive engagement with communities, including vulnerable populations and underrepresented communities. As Todd explains, infrastructure must be a source of service and benefit to our communities: "What we're seeking to do with EWN is to diversify that benefit. So, when we make an investment in infrastructure—say a flood risk management project in a river that runs through a community like the Guadalupe River in San Jose—we are intentional, purposeful, about looking for opportunities to diversify the value that can be created for that community in that project." He adds, "There's so much evidence emerging in the scientific literature showing how important access to nature is, in particular for marginalized or disadvantaged communities."
COL Gant agrees. Under her command, the South Pacific Division is taking a strong leadership role: "We're making a commitment to be the first Division that is a Proving Ground for Engineering With Nature. We're working with our Districts to be on the forefront of incorporating EWN and environmental justice principles in everything that we do. It's not just an afterthought. It's something that is incorporated from the beginning." She explains that this means changing the way SPD does business and changing the way SPD staff work with partners, like the California Department of Water Resources (see S2E7 on working with the CA DWR), and other states and communities to build the relationships needed to produce dynamic teams that solve problems in new and innovative ways.
These efforts are being recognized by top USACE leaders, and COL Gant says she is getting a lot of support from other leaderships in USACE: "That's one of the positives today. USACE–in support of the Administration's initiatives—understands that projects can't just be about a benefit ratio number. We have to look at the other items of benefit that a project brings to a community, then say 'yes, these are the type of projects that we need to do.'" She notes that recently, the USACE's Chief of Engineers, Lieutenant General Spellmon, toured projects in the San Francisco District. District staff were able to show him the benefits of EWN, for example, how flood risk management projects can provide opportunities for recreation, biking, and walking in nature. COL Gant relayed LTG Spellmon's enthusiasm for EWN after seeing the benefits of the approach firsthand, "He said: 'You guys already are out here doing these things. We've got to figure out how to get everybody else to see how this is actually working—creating environments where people are willing to lean on each other, where they're willing to learn, where they're willing to think outside the box.'"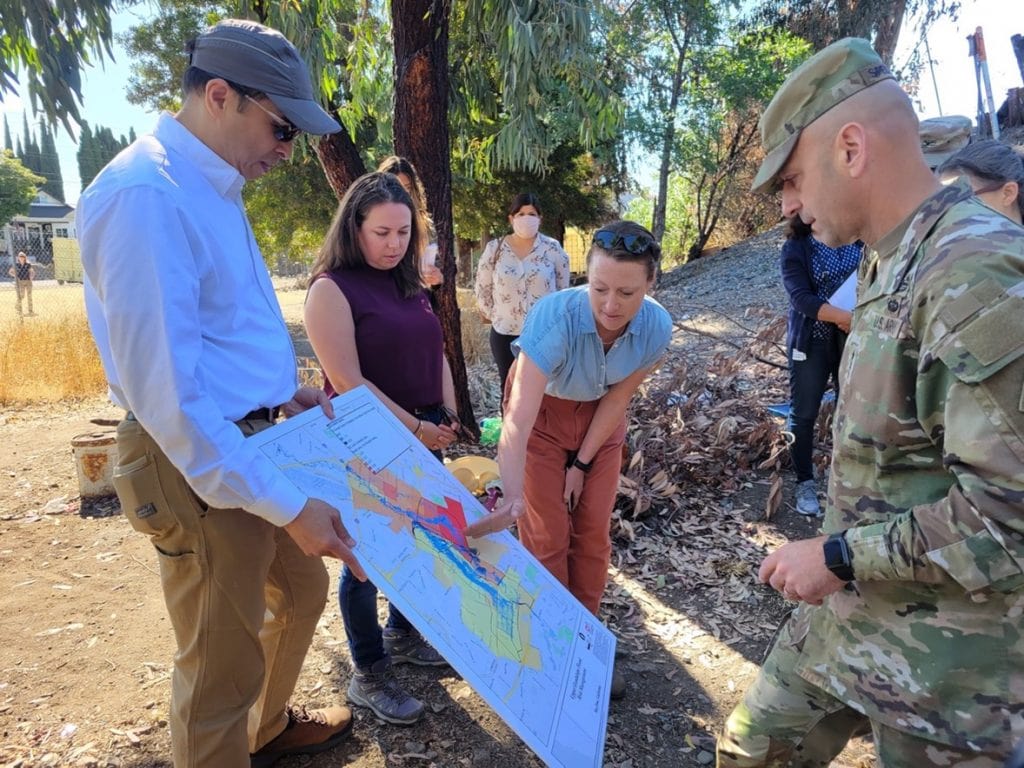 Todd agrees, underscoring the importance of COL Gant and the Division's leadership on EWN: "I'm so grateful and excited about the leadership that COL Gant and her team are taking on, owning EWN. As you listen to COL Gant talk about it—and her team members too—there's such a maturity in SPD in terms of what is involved in leading this kind of transformation and innovation and practice. It's clear to us that when you're doing something important and fundamental and substantive like this, you don't do it by yourself. You do it with others, and partnership is the key to being able to fully realize the power and benefit that can be achieved from EWN. I look so forward to engaging and supporting the South Pacific Division in any way that we can. It's such an important opportunity; and, under COL Gant's command, they're poised to do great things."