EWN Back to School—Thoughtful Advice for STEAM/STEM Students
Length: 17 minutes, Air Date: September 7, 2022
*Occasionally external links are blocked when connected to VPN.
As students head back to class, Episode 8 of the EWN Podcast focuses on foundation of EWN—the disciplines of Science, Technology, Engineering, Arts and Mathematics (STEAM/STEM). In several episodes of the podcast, we've touched on the importance of encouraging students—the next generation of scientists, engineers, and EWN practitioners. Here we feature some additional discussion from guests from two episodes this season talking about STEAM/STEM and their advice to students.
In Episode 1, host Sarah Thorne and Jeff King, Deputy Lead of the Engineering With Nature® Program at the US Army Corps of Engineers, spoke with Amanda Tritinger, Assistant Program Manager for the EWN Program and a Research Hydraulics Engineer at the Coastal and Hydraulics Laboratory in Vicksburg, Mississippi, and Matt Bilskie, Assistant Professor at the University of Georgia. Matt is the Lead of the Coastal Ocean Analysis and Simulation Team (COAST), a research team that develops computational hydrodynamic models to simulate astronomic tides, wind waves, storm surge, and rainfall runoff in coastal and oceanic environments.
Matt focuses on two important points. First, that one doesn't have to be "good at math" to pursue a STEM-related career. Admitting that he was not particularly good in math, Matt noted that "math is just a tool. There are many tools that you can have in your tool belt and still follow your passion in a STEM-related field." He also stressed the importance of listening and learning from others who have had experience in the areas and issues that you're working on, adding "one day you will be that person providing expertise, and other people will listen to you."
Amanda builds on Matt's advice, noting that if someone is struggling to understand a topic, "don't get frustrated when you don't get a topic right away"—there are numerous resources available to help, from books, to YouTube, to podcasts. She also underscores the value of the "A" in STEAM, encouraging students to keep up with the Arts: "There can be so much innovation brought to the science if you're investing in the 'art' part of your brain."
Jeff agrees: "It takes many different backgrounds and skill sets to solve very complex problems like the ones the EWN Program is working on. Matt and Amanda are two excellent computer modelers; but we also need biologists, ecologists, landscape architects, social scientists, and economists, all working collaboratively, to be able to deliver very meaningful solutions. So, there's going to be a home for every student today in one of these disciplines. And you'll have the opportunity to work with many other talented people to solve the different challenges that we're facing."
The conversation wraps up with encouragement to students to be curious, keep an open mind, and be holistic in their approach to challenges. Always look for opportunities to make a difference.
In Episode 6, Sarah Thorne and Todd Bridges, Senior Research Scientist for Environmental Science with the US Army Corps of Engineers and the National Lead of the Engineering With Nature Program, had the opportunity to talk with Colonel (P) Antoinette Gant, Commander and Division Engineer of the South Pacific Division (SPD), who is a strong advocate for STEAM/STEM, especially for unrepresented populations. She shares her personal journey with students whenever she has the opportunity: "I learned that less than 3% of African American women were engineers. So, the road less traveled was something that I liked. I like math and science. Anytime I can get in front of a group, I talk about the importance of STEAM/STEM."
COL Gant's advice to students: "Take every opportunity that is afforded to you. Don't sell yourself short, even if it's something that you're not as comfortable with. You don't want to know how many times I've been in situations where I haven't been comfortable with something and just been thrown into the fire. And I figured out how to actually make it happen, and not by myself but with my teammates right by my side. Do not be afraid of what could be, and just give yourself the opportunity to be able to be the change that you want to see. Do the things that you one time thought were truly impossible, because if you don't dream big, then why do we dream even at all?"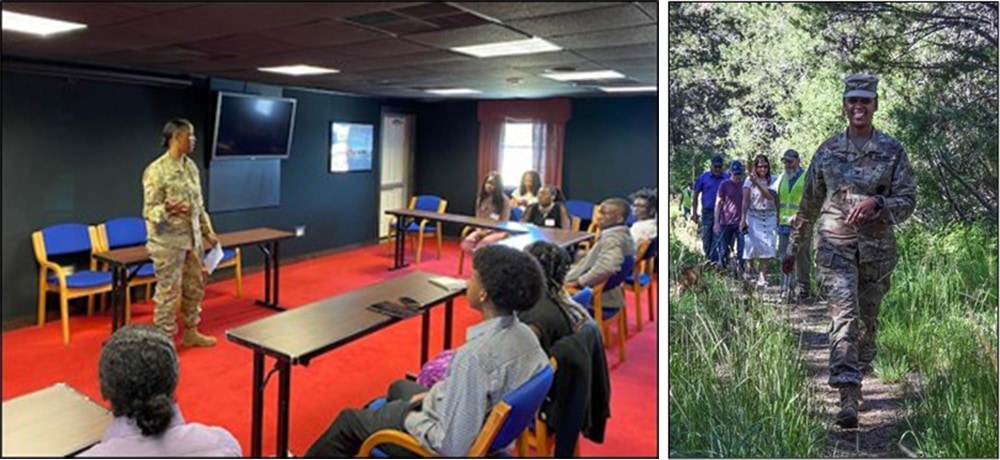 Todd adds, "Science and technology and engineering and mathematics are so important for us to understand how to pursue new approaches, distributed engineering approaches across the landscape to complement more conventional engineering and Engineering With Nature. I'm so glad that Colonel Gant also mentioned how important the humanities are, art and history and literature, because if you don't know how you got where you are, you're likely to maybe not understand where you need to go and maybe what to avoid in the future. It's important that we find opportunities to draw from multiple fields and practices and disciplines as we Engineer With Nature."
Episode 8 closes with Todd's advice to students: "Develop and follow your passion. It's so important that you understand what motivates you personally, what you are passionate about, and then you pursue and develop a career that supports that."
Learn More about EWN
The EWN Program is offering short course opportunities in association with national conferences:
● ASBPA National Coastal Conference, EWN short course scheduled 13 September 2022, 1:00–5:00 PM, Long Beach, CA
Registration info: https://asbpa.org/conferences/
● Restore America's Estuaries Coastal and Estuarine Summit, EWN short course scheduled 8 December 2022, 9:00 AM–4:00 PM, New Orleans, LA
Registration info: https://raesummit2022.estuaries.org/view_event.php?mid=12
● Coastal Sediments Conference, EWN short course scheduled 11 April 2023, half day, New Orleans, LA
Registration info: http://coastalsediments.cas.usf.edu/shortcourses.html
Short Course Objectives:
1. Provide participants with an overview of EWN and its practices and example projects.
2. Demonstrate how natural infrastructure promotes coastal resilience, flood risk reduction, and ecosystem services. 
3. Introduce participants to many EWN tools, materials, and solutions.
4. Share the innovative research being conducted within the EWN Program.
5. Extend the opportunity for others to get involved.
Guests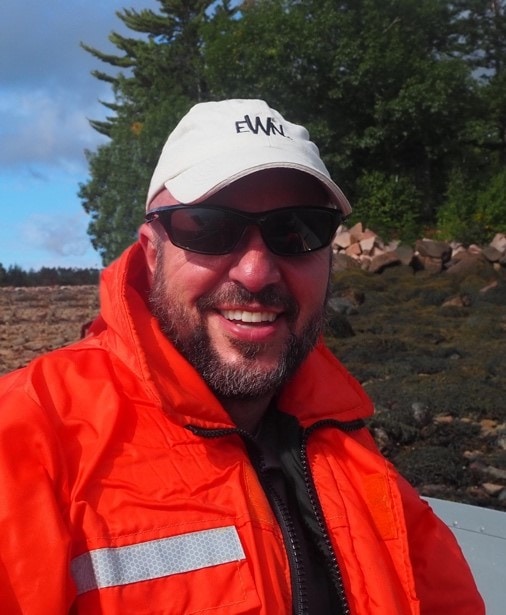 Jeff King, PhD
Deputy National Lead, Engineering With Nature®
Engineer Research and Development Center
US Army Corps of Engineers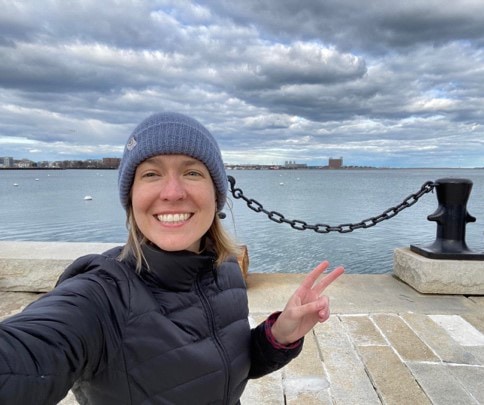 Amanda Tritinger, PhD
Assistant Program Manager, Engineering With Nature®
Research Hydraulics Engineer
Coastal and Hydraulics Laboratory
Engineer Research and Development Center
US Army Corps of Engineers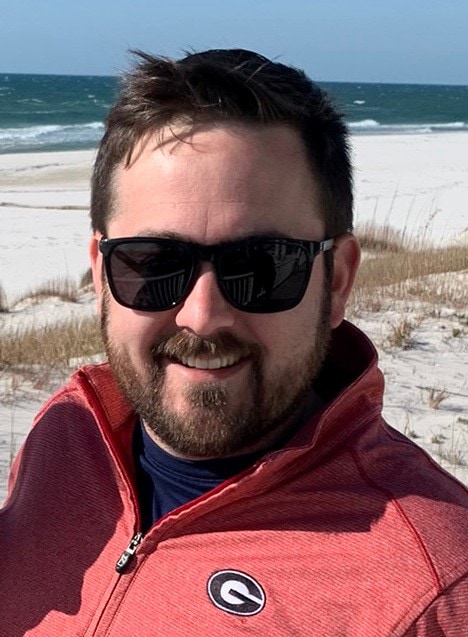 Matthew Bilskie, PhD
Assistant Professor
College of Engineering
University of Georgia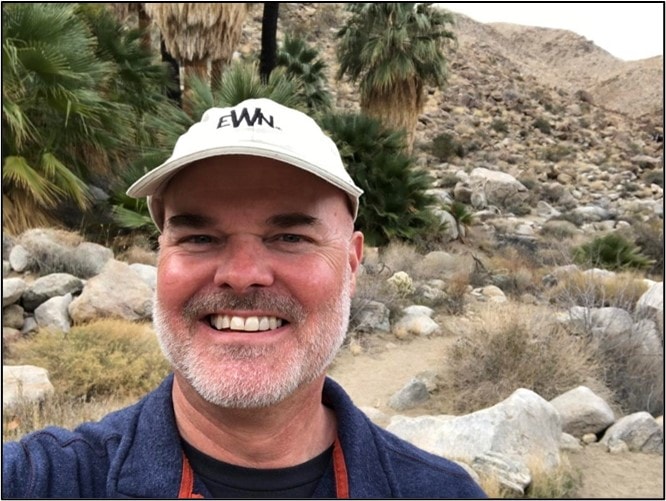 Todd Bridges, PhD
Senior Research Scientist (ST), Environmental Science
National Lead, Engineering With Nature®
Engineer Research and Development Center
US Army Corps of Engineers
Colonel (P) Antoinette Gant
Commander and Division Engineer
South Pacific Division (SPD)
US Army Corps of Engineers
Keywords
Engineering With Nature; EWN; N-EWN; natural and nature-based features; NNBF; nature-based solutions; NBS; STEM Education; STEAM Education; CSTORM; computer modeling; natural infrastructure; ecosystem restoration; ecological engineering; ecosystem services; climate change; collaboration; extreme weather events; stakeholder engagement; community resilience; coastal resiliency; EWN leadership