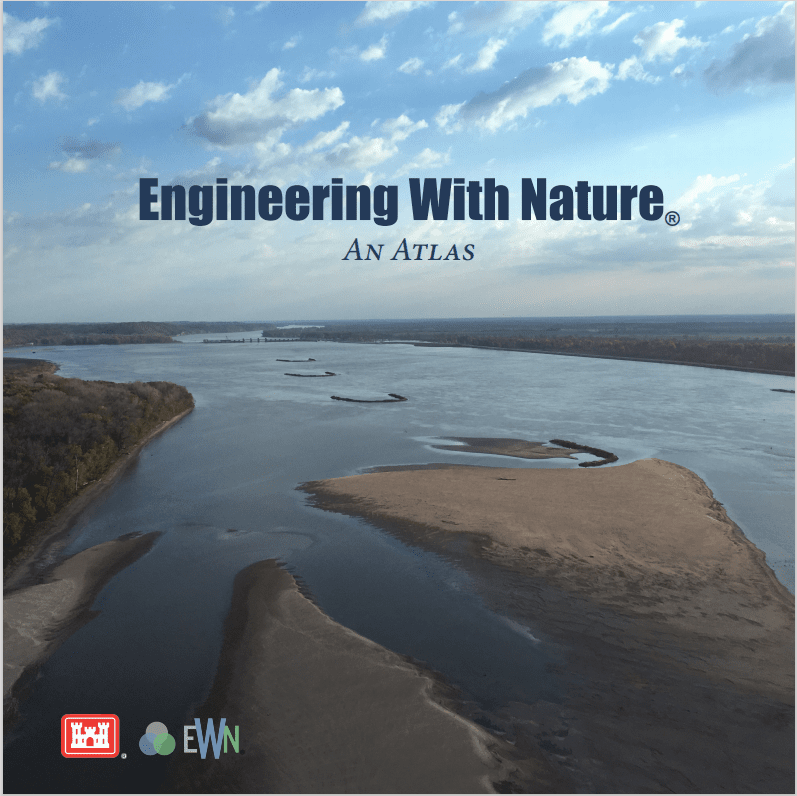 The 56 projects presented in this atlas reveal the diversity of applications and benefits that can be achieved through Engineering With Nature.
Book Launch Ceremony
On 15 January 2019, USACE held a launch ceremony in Washington DC, hosted at the National Building Museum, to mark the publication of the book Engineering With Nature: An Atlas. The event was attended by more than 100 participants representing partners, stakeholders, and contributors to the Atlas and the Engineering With Nature Initiative. Prepared remarks and interviews from the launch can be viewed below.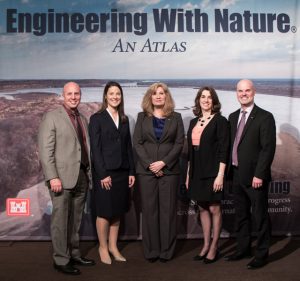 Download or Order
Engineering With Nature: An Atlas is available at Knowledge Core, ERDC's digital respository:
Bridges, T. S., E. M. Bourne, J. K. King, H. K. Kuzmitski, E. B. Moynihan, and B. C. Suedel. 2018. Engineering With Nature: an atlas. ERDC/EL SR-18-8. Vicksburg, MS: U.S. Army Engineer Research and Development Center. http://dx.doi.org/10.21079/11681/27929.
NOTE: There are two versions of this document available for download. The Hardback file is the highest quality version and may take some time to download. The E-book file is a version of the document that has been optimized for tablet and monitor viewing.
To request a hard copy, please fill out the EWN Book Order Form.
Inside the Atlas
Beaches and Dunes
Protecting coastlines & enhancing recreation
Projects

Deer Island Aquatic Ecosystem Restoration

Mississippi Sound, Mississippi, United States

Hondsbossche Dunes
Delfland Sand Motor Pilot

The Hague, the Netherlands

Murrels Inlet Beneficial Use of Dredged Material

Murrels Inlet, South Carolina, United States

North Norfolk Coast Restoration

Norfolk, East Anglia, England, United Kingdom

Long Beach Island Coastal Storm Damage Reduction

Long Beach Island, New Jersey, United States

Taumanu Reserve-Onehunga Foreshore Restoration
Galveston Beach Nourishment at 61st Street

Galveston, Texas, United States

Oriental Bay Foreshore Restoration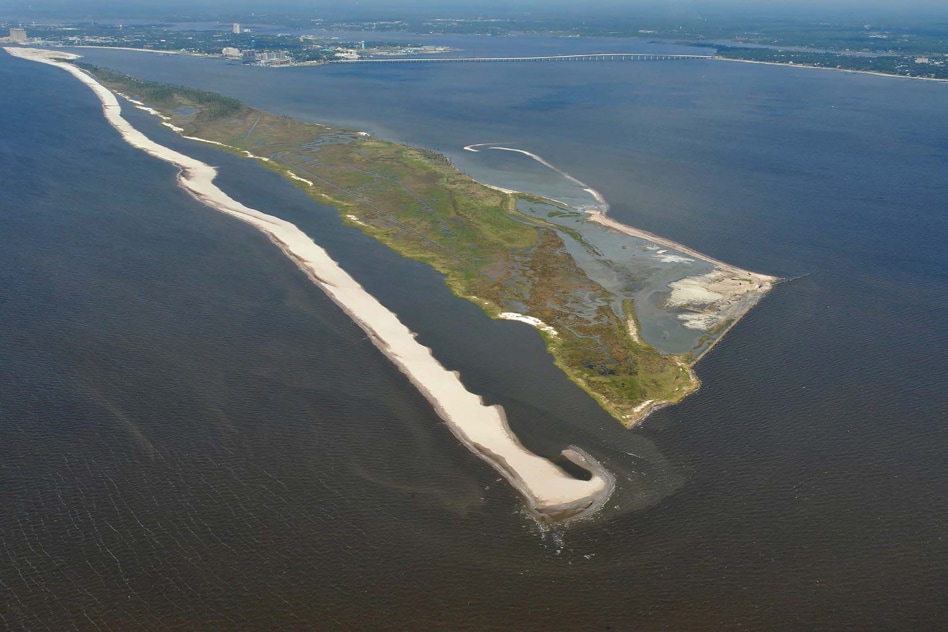 Wetlands
Creating Natural Defenses & Aquatic Habitats
Projects

Braddock Bay Restoration

Lake Ontario, Greece, New York, United States

Hamilton Wetlands Restoration

Novato, California, United States

Salt Marsh Development Marconi Delfzijl

Port of Delfzijl, the Netherlands

Savannah Harbor Dredged Material Containment Areas

Savannah Harbor, Jasper County, South Carolina, United States

Salt Marsh Development with a Mud Motor

Koehoal, Tzummarum, the Netherlands

Sears Point Wetland Restoration

San Pablo Bay, Sonoma County, California, United States

Blackwater National Wildlife Refuge Marsh Resilience

Cambridge, Maryland, United States

Duluth 21st Avenue West Demonstration Project

Superior Harbor, Duluth, Minnesota, United States

Dredged Sediment in an Uncontrolled Diversion

West Bay, Louisiana, United States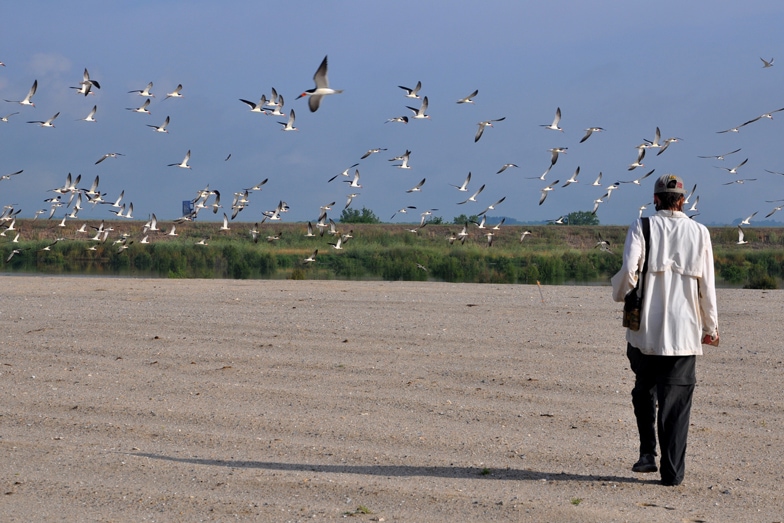 Islands
Discovering Placement Solutions with Multiple Benefits
Projects

Mordecai Island Coastal Wetlands Restoration

Barnegat Bay, Ocean County, New Jersey, United States

Horseshoe Bend Island

Lower Atchafalaya River, Louisiana, United States

Evia Island Bird Habitat

Galveston, Texas, United States

Cat Island Chain Restoration

Green Bay, Wisconsin, United States

Redistribution and Impacts of Nearshore Berm Sediment

Chandeleur Barrier Islands, Louisiana, United States
Reefs
Stabilizing Shorelines and Creating Habitat
Projects

MacDill Oyster Reef Shoreline Stabilization

Tampa, Florida, United States

Coffee Island Oyster Reefs

Portersville Bay, Alabama, United States

Oesterdam Sand Nourishment Projects

Oesterdam, Eastern Scheldt, the Netherlands

Swift Tract Oyster Reef Breakwaters

Bon Secour National Wildlife Refuge, Baldwin County, Alabama,
United States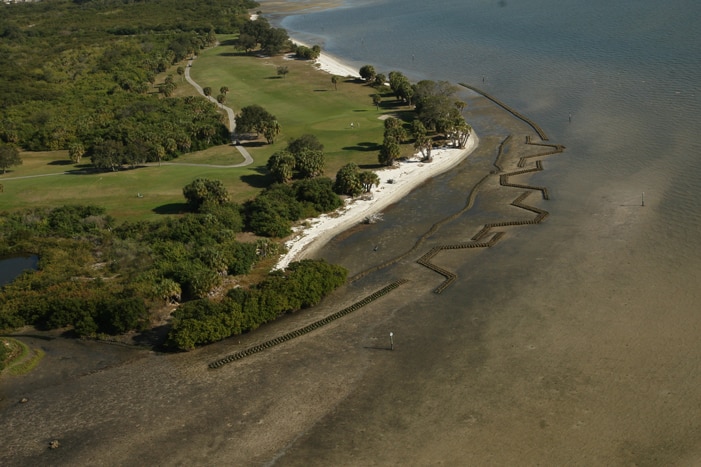 Riverine Systems
Strengthening and Restoring Natural Waterways
Projects

Eugene Field Park Restoration Project

Chicago, Illinois, United States

Slowing the Flow at Pickering

Pickering, North Yorkshire, England, United Kingdom

Horner Park Restoration Project

Chicago, Illinois, United States

Stroud Rural Sustainable Drainage Systems

Stroud, Gloucestershire, England, United Kingdom

River Glaven Restoration Project

Hunworth, Norfolk, England, United Kingdom

Springhouse Run Stream Restoration

Washington, District of Columbia, United States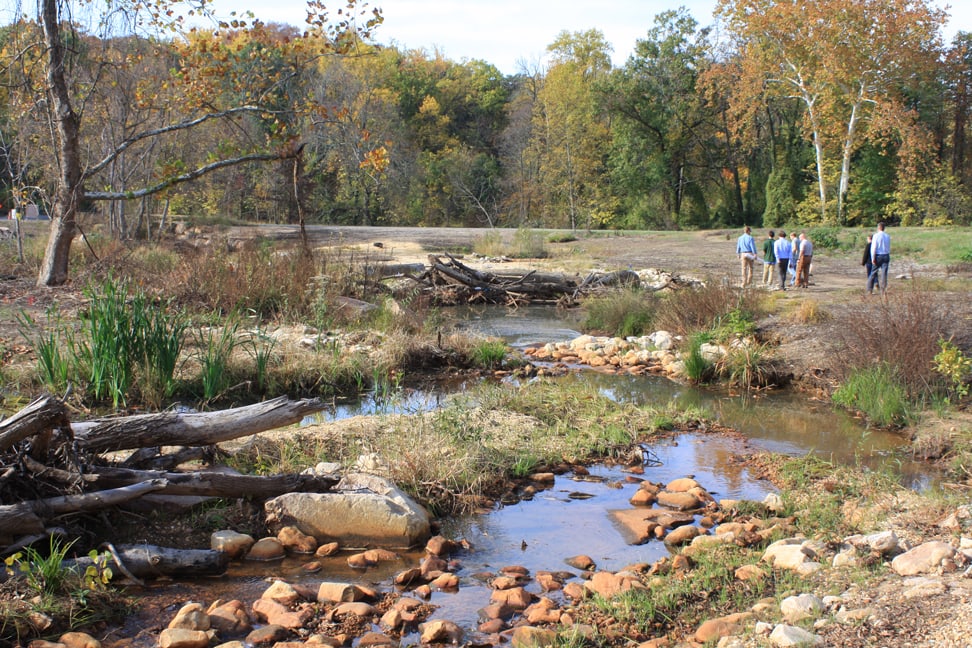 Levee Setbacks and Floodplains
Mitigating Flood Risk Through Natural Processes
Projects

Belford Natural Flood Management Scheme

Belford, Northumberland, England, United Kingdom

Missouri River Levee Setbacks

Missouri River, Iowa and Missouri, United States

Kalkense Meersen Cluster

Scheidt River, Flanders, Belgium

Medmerry Managed Realignment Scheme

Selsey, West Sussex, England, United Kingdom

Alkborough Flats Managed Realignment

Alkborough, North Lincolnshire, England, United Kingdom

Redman Point- Loosahatchie Bar Environmental Restoration

Mississippi River near Memphis, Tennessee, United States

The Polders of Kruibeke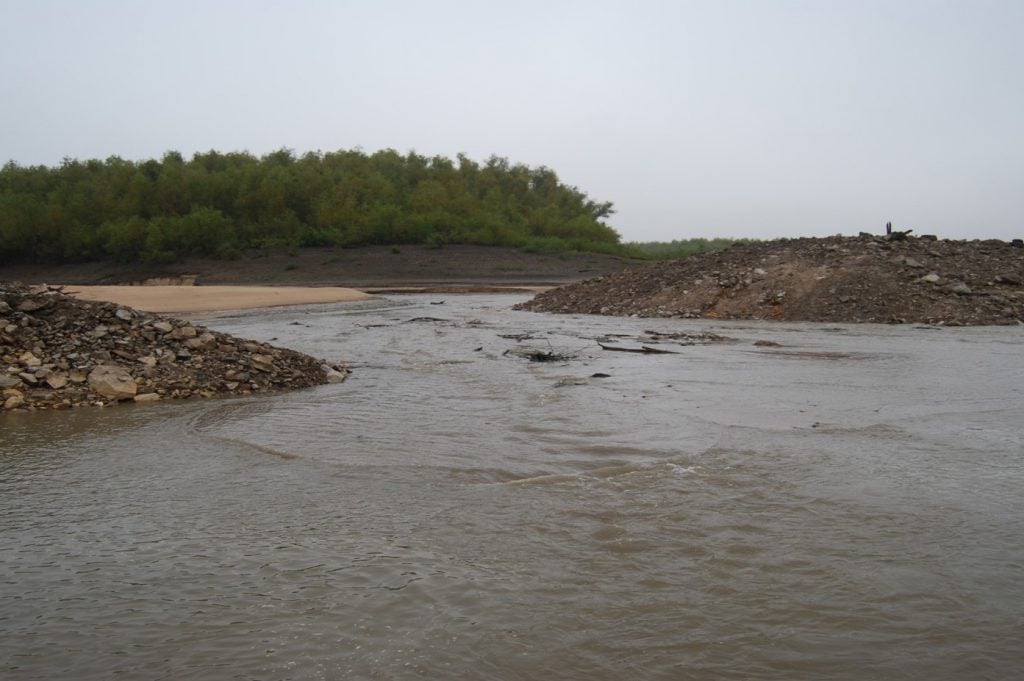 Use of Vegetation and Natural Materials
Exploring Alternative Interventions
Projects

Building with Nature in Indonesia

Demak, Northern Java, Indonesia

Sankey Natural Flood Management Initiative

Sankey Valley, St. Helens, England, United Kingdom

Dunn Creek Confluence Habitat Restoration

Kootenai River, Libby, Montana, United States

Bowmont Catchment Initiative

Town Yetholm and Kirk Yetholm, Scottish Borders, United Kingdom

Beneficial Use Site 4A Vegetation Workshop

Chocolate Bayou Channel, Brazoria County, Texas, United States

Making Space for Water

Kinder Scout, Derbyshire, England, United Kingdom

Lower Boulder Creek Ecosystem Restoration Project

Boulder County, Colorado, United States

Skagit River Rehabilitation of Flood Control Works

Skagit County, Washington, United States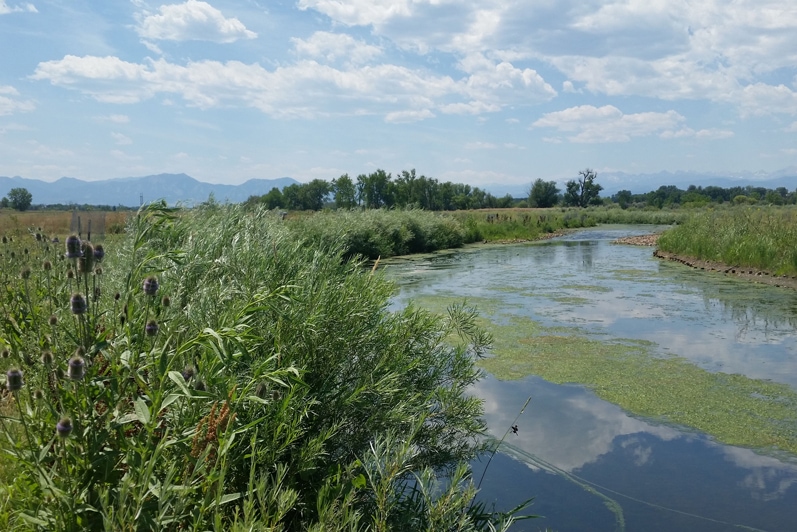 Environmental Enhancements of Infrastructure
Engineering Structures to Include Beneficial Habitat
Projects

Ashtabula Harbor Breakwater Tern Nesting Habitat

Ashtabula, Ohio, United States

Milwaukee Harbor Breakwater Fish Habitat Demonstration Project

Milwaukee, Wisconsin, United States

Cleveland Harbor East Arrowhead Breakwater Demonstration Project

Cleveland, Ohio, United States

Houtrib Dike Pilot Project

The dike between the cities of Lelystad and Enkhuizen, the Netherlands

Fowl River Private Living Shorelines

Theodore, Alabama, United States

Rich Revetments: Enhancing Hard Substrates for Ecology

Zierikzee/Sint Annaland, Eastern Scheldt, the Netherlands

Soo Locks Fish Habitat Restoration

Sault Ste. Marie, Michigan, United States

Mud Mountain Fish Passage

Buckley, Washington, United States