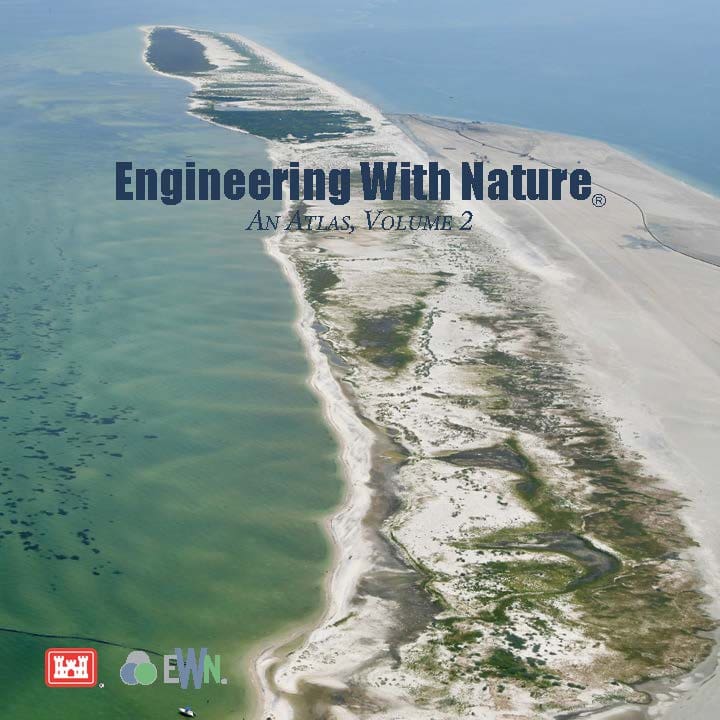 The Atlas, Volume 2, showcases EWN principles and practices in action through illustrations and descriptions of 62 projects from around the world. These projects demonstrate what it means to partner with nature and deliver engineering solutions with a diversity of economic, environmental, and social benefits.
Book Launch Ceremony
On 7 April 2021, USACE held a virtual international book launch ceremony to celebrate the release of Engineering With Nature An Atlas, Volume 2. The ceremony includes messages from LTG Scott A. Spellmon, 55th Chief of Engineers and Commanding General, U.S. Army Corps of Engineers, and other executives and leaders from organizations around the world.
Event program (PDF)
Download or Order
Engineering With Nature: An Atlas is available at Knowledge Core, ERDC's digital repository:

Bridges, T. S., E. M. Bourne, B. C. Suedel, E. B. Moynihan, and J. K. King. 2021. Engineering With Nature: An Atlas, Volume 2. ERDC SR-21-2. Vicksburg, MS: U.S. Army Engineer Research and Development Center. http://dx.doi.org/10.21079/11681/40124.

There are two versions of this document available for download. The Hardback file is the highest quality version and may take some time to download. The E-book file is a version of the document that has been optimized for tablet and monitor viewing.
To request a hard copy, please fill out the EWN Book Order Form.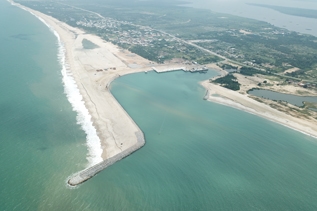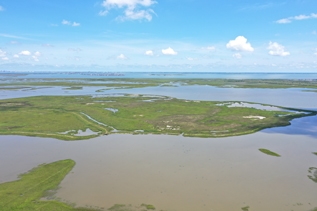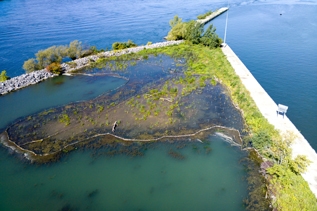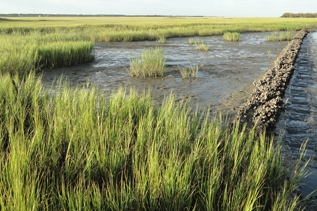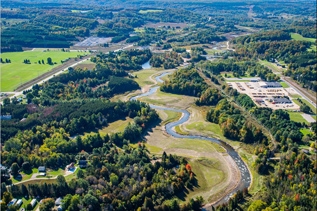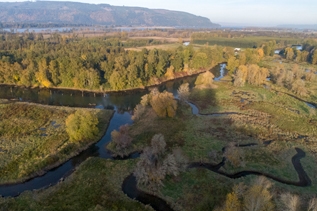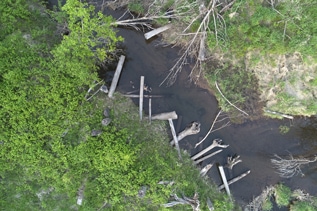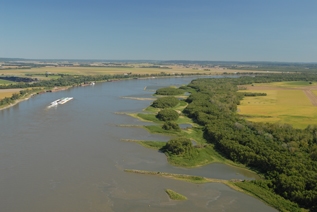 Beaches and Dunes
Protecting coastlines & enhancing recreation
Projects

Spanjaards Duin's-Gravenzande

South Holland, the Netherlands

Piping Plover Habitat Superior
King Fisher Beach

Port O'Connor, Texas, United States

Dangote Sandbar Breakwater

Lekki, Lagos State, Nigeria

Prime Hook Wildlife Refuge

Milton, Delaware, United States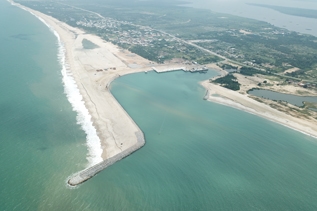 Wetlands
Creating Natural Defenses & Aquatic Habitats
Projects

Big Swamp

Coralville, New South Wales, Australia

Dow Former Ash Pond

Midland, Michigan, United States

Pierce Marsh

Hitchcock, Texas, United States

Ellis Meadows Restoration

Leicester, England, United Kingdom

Tidmarsh Farms Cranberry Bog

Plymouth, Massachusetts, United States

Drake Wilson Island

Apalachicola, Florida, United States

Jekyll Creek

Jekyll Island, Georgia, United States

Umetco Former Mine Site

Hot Springs, Arkansas, United States

Clinton River Mouth Wetland Restoration

Harrison Township, Michigan, United States

Tomago Wetlands

Tomago New South Wales, Australia

Sabine National Wildlife Refuge

Cameron, Louisiana, United States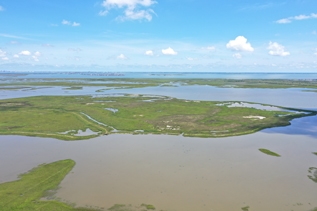 Islands
Discovering Placement Solutions with Multiple Benefits
Projects

Northerly Island

Chicago, Illinois, United States

Marker Wadden

Lake Marken, Flevoland, the Netherlands

Cat Island and Ship Island Restorations

Cat Island and Ship Island, Mississippi, United States

Pool 8 Enhancement

Brownsville, Minnesota, United States

Unity Island

Buffalo New York, United States

Swan Island Restoration

Chesapeake Bay, Maryland, United States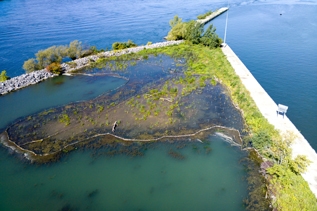 Reefs
Stabilizing Shorelines and Creating Habitat
Projects

Goldbug Living Shoreline

Sullivan's Island, South Carolina, United States

Brunswick Town/Fort Anderson

Cape Fear River, North Carolina, United States

Bonner Bridge

Oregon Inlet, North Carolina, United States

Mangrove Reef Walls

Englewood and Fort Pierce, Florida, United States

Wind Farm Oyster Reefs

Borssele, Zeeland, the Netherlands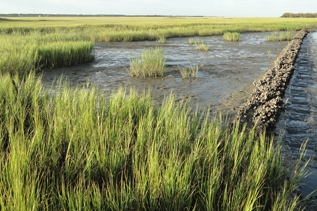 Riverine Systems
Strengthening and Restoring Natural Waterways
Projects

Boardman River Dam Removals

Traverse City, Michigan, United States

Old Scheldt and Kalkenvaart

Aard, East Flanders, Belgium

Eddleston Water Restoration

Peebles, Scotland, United Kingdom

Deer Island

Little Sioux, Iowa, United States

Rogue River Stabilization

Grants Pass, Oregon, United States

Meadowview Stream Restoration

Temecula, California, United States

River Nairn Restoration

Aberarder, Scotland, United Kingdom

Environmental Pool Management

Upper Mississippi River, Missouri, United States

Mill River Dam Removals

Taunton, Massachusetts, United States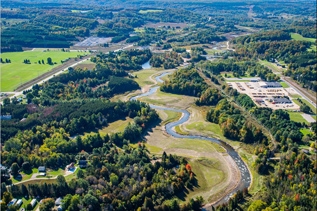 Floodplains
Mitigating Flood Risk Through Natural Processes
Projects

Smithills Flood Management

Smithills, England, United Kingdom

Kerry Island Estuary Restoration

Clatskanie, Oregon, United States

Wendling Beck Flood Management

Worthing, England, United Kingdom

Southern Flow Corridor

Tillamook, Oregon, United States

Low Leighton Flood Management

New Mills, England, United Kingdom

Weardale Flood Management

Weardale, England, United Kingdom

Puyallup River Revetment

Orting, Washington, United States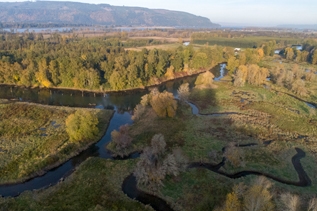 Use of Vegetation and Natural Materials
Exploring Alternative Interventions
Projects

Howland Dam Fish Bypass

Howland, Maine, United States

Jackson Park Ecosystem Restoration

Jackson Park, Chicago, Illinois, United States

Flimby Flood Management

Flimby, England, United Kingdom

Dry Creek Restoration

Sonoma County and Healdsburg, California, United States

Clackamas River

Clackamas, Oregon, United States

Horsetail and Oneonta Creek

Corbet, Oregon, United States

Narborough Flood Management

Narborough Bog, England, United Kingdom

Chatfield Reservoir–Plum Creek

Denver, Colorado, United States

Westmoreland Park

Portland, Oregon, United States

Galloway Creek

Rochester Hills, Michigan, United States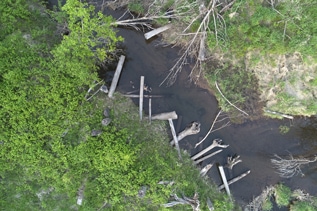 Environmental Enhancement of Infrastructure
Engineering Structures to Include Beneficial Habitat
Projects

Brooklyn Tide Pools

Brooklyn, New York, United States

Mile Point Wall Reconfiguration

Jacksonville, Florida, United States

Clay Ripener

Delfzijl, Groningen, the Netherlands

Hartlepool Headland Coastal Protection Scheme

Hartlepool, England, United Kingdom

Regulating Works Project

Middle Mississippi River, Missouri and Illinois, United States

Emiquon Water Management

Havana, Illinois, United States

Lower Yellowstone River Fish Passage

Intake, Montana, United States

Matarandiba Island Slope Stabilization

Matarandiba Island, Bahia, Brazil

Cypress Reforestation

Montegut, Louisiana, United States