The EWN Implementation Cadre is an informal network of U.S. Army Corps of Engineers (USACE) practitioners, representing a variety of disciplines across the enterprise, working to advance the application of EWN principles, practices, and technologies to deliver nature-based solutions. The Cadre provides opportunities to share knowledge, experience, and ideas which will ultimately expand USACE's ability to deliver projects that integrate nature and human engineering.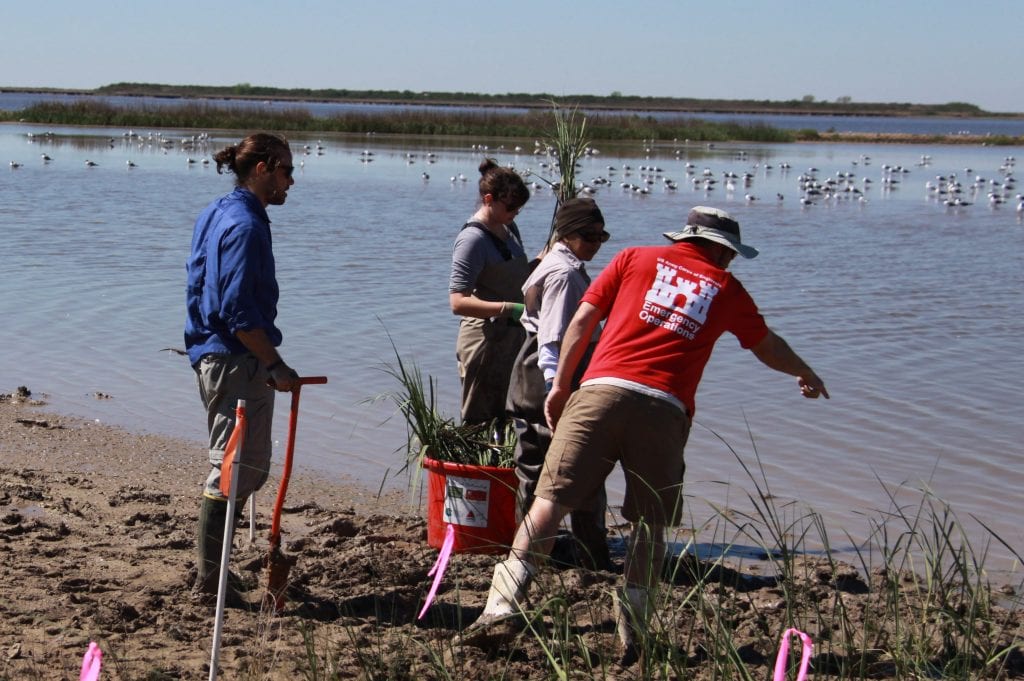 How do I join the Cadre?
Internal USACE employees:
The Cadre operates and interacts through an MS Teams page called the EWN Implementation Cadre HUB. If you are a USACE employee, just click here. This link will take you directly to the Cadre HUB MS Teams page where you can instantly begin to interact with EWN and NNBF practitioners, request EWN/ NNBF help, share your expertise by answering questions, post documents to share with practitioners around the USACE, and more.
Non-USACE employees:
This is an MS Teams site that's only accessible by internal USACE staff, but we can help you "hack the HUB." Even if you aren't a USACE employee, we still want you to be able to interact with this USACE community. Just email the EWN Practice Lead's at ewn-cadre@usace.army.mil and they will help convey a message or request to and from the Cadre HUB.
EWN Practice Leads
The EWN Implementation Cadre is organized and led by USACE EWN Practice Leads. EWN coastal and riverine Practice Leads are experienced practitioners with expertise in coastal or riverine systems and enthusiasm for EWN. They work closely with the EWN National Lead and Program Manager to facilitate communication, collaboration, and partnerships across USACE and with other government, private, and academic organizations to advance EWN practice and field-scale application.
Coastal Practice Leads
Riverine Practice Leads
Contact the Practice Leads at EWN-CADRE@usace.army.mil.