Imagine if we could use plants to help solve complex engineering problems while enhancing natural ecosystems. And what if we could use plants—and the process of planting—to restore damaged ecosystems and, in the process, build community resilience? Our guests are doing just that and a lot more!
In this episode, host Sarah Thorne and Jeff King, Deputy Lead of the Engineering With Nature® Program at the U.S. Army Corps of Engineers, are joined by Tosin Sekoni, Research Ecologist, U.S. Army Corps of Engineers, and Art Froehlich, CEO of AgriView and partner in The Communities for Life Network. They're talking about the importance of plants in the design of natural infrastructure to increase both ecosystem and community resilience. As Jeff notes, "The idea of plants being the fulcrum, engaged on multiple levels of creating benefit, really aligns with the EWN Program and how we seek to enhance social, economic, and environmental benefits."
Tosin and Art's deep connections to farming have shaped their respective life's work. Tosin grew up in Nigeria and enjoyed spending time with her father on his hobby farm. In college, visiting national parks and wilderness areas reinforced her love of nature and her desire to focus her career on working on environmental issues. Over the past few years with USACE, she has focused on how plants can be used to provide multiple benefits, especially in the context of climate change. She notes that plants, historically undervalued resources, can help regulate micro-climates and mitigate erosion and desertification. And when plants die, they become a major component of soil aggregate. Tosin is lead author on a new manual being developed within the EWN Program entitled Engineering With Nature: Integrating Plant Communities into Engineering Practice.
Art grew up on a small farm in Saskatchewan with livestock and crops. His study of soil science as part of his agriculture degree fueled his "preoccupation with the top meter of soil that drives absolutely everything. How can that top meter of soil be made more productive, more sustainable, and more environmentally supportive?" Art believes that agriculture is an important element in addressing climate change. "When first introduced to Engineering With Nature, I had never heard of it, but inherently, it was part of everything that we do on the farm. I'm a firm believer that agriculture, globally, can play a huge role in solving our climate issues if we go about doing things the right way."
Art's focus on using plants that are more water and nutrient-use efficient drove his lifelong interest in agriculture-based philanthropy. Through a partnership with Jack Neufeld, founder of the Communities for Life Network, Art and his family translated their passion and agronomy expertise into helping improve nutrition for the people living in the arid, mountainous community of Manchay, Peru. Over time they realized that in addition growing plants and crops, the foundation could help produce other benefits for the community, such as increasing the organic matter in soil, using wash water from homes to create simple irrigation systems, providing better seeds and tools, and hiring a local agronomist. The gardening school they started has had about 400 women graduate from the six-month program. Their next objective is to help the community gardeners produce more food than they need so they can create economic benefits by selling their crops at local markets or to neighbors. According to Art, "The changes have been rather dramatic, not just providing more and better nutrition to the families in the area but seeing the enthusiasm of the gardening school participants. Most of the graduates were farmers who left the Eastern part of Peru where the Shining Path revolutionaries were. We're rekindling their love of farming while helping them become self-sufficient and resilient."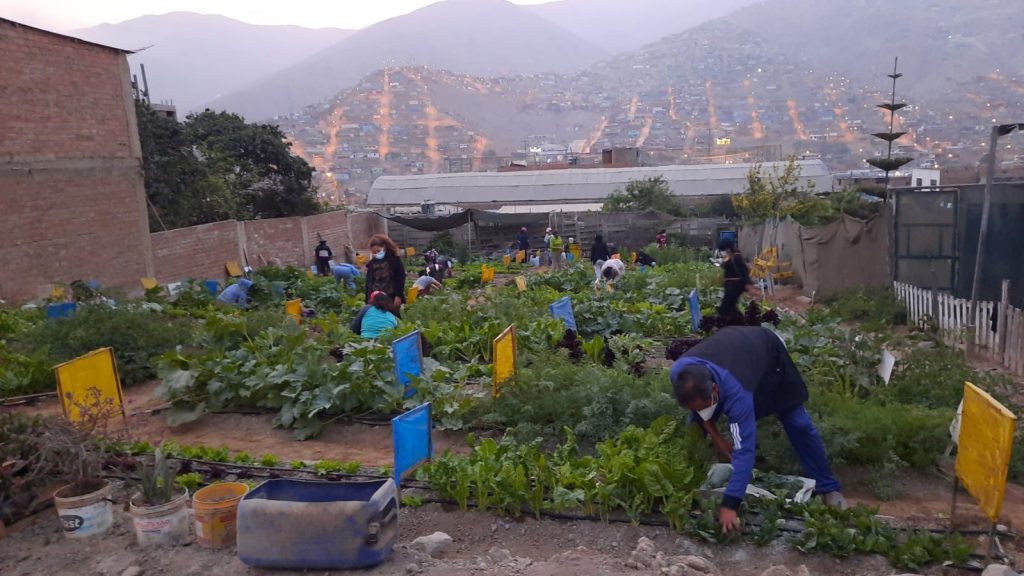 Innovation is a key part of both Art and Tosin's work. One example is Tosin's field workshop with the Galveston District. The workshop was designed to demonstrate how plant species could assist in securing and supporting engineered structures in a dredged material placement area, such as banks and dikes, by attenuating waves, helping to restrain shore movement, building elevation, and increasing the strength and effectiveness of the structures.
The result was a self-perpetuating ecosystem that provided habitat for wildlife. Through this and subsequent workshops with federal and state agencies, academia, and nongovernment organizations, Tosin and her USACE colleagues continue to demonstrate the importance and value of using plant species to create ecosystems and innovative eco-engineering solutions.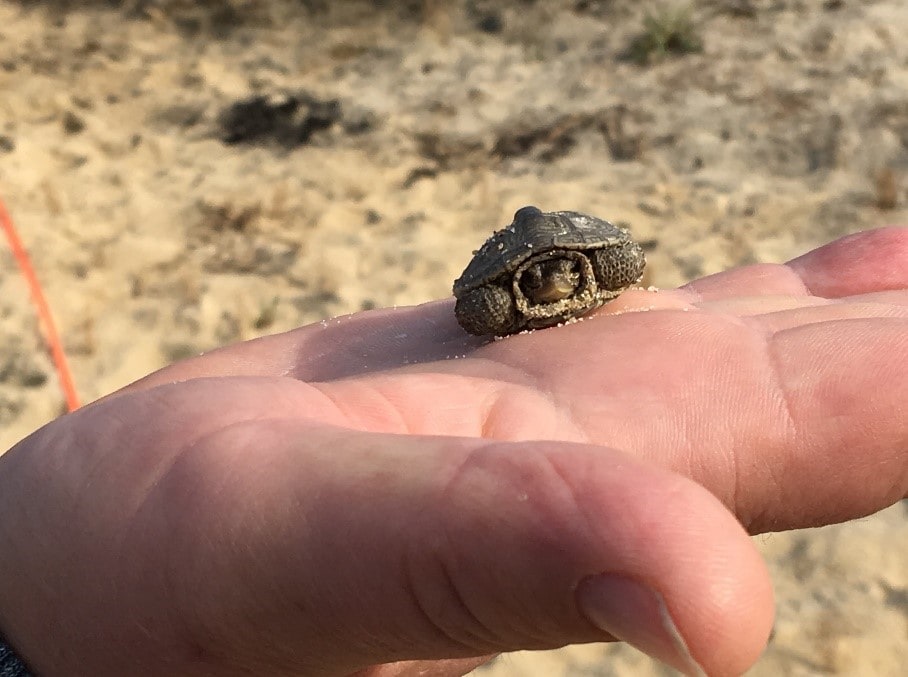 Art talks about "cloud catchers," one of the unique innovations being deployed in Manchay, Peru, an arid, mountainous region. These sheets of fibrous mesh or cloth are strung up in higher-elevation areas to extract water from fog in the clouds. This water is then used by the community for watering livestock and for irrigating gardens. As Art notes, "Innovation is all about getting the community involved. Don't come in as the great hope for their salvation. Really understand what their needs are and try to fulfill that."
The group encourages listeners to consider using plants to protect and restore ecosystem and produce social and economic benefits. According to Tosin, "No matter how small or how big, you can always incorporate planting into your immediate environment. I have seen examples of people building ecosystems in their own yard, gardening in their backyard, or their front lawn. Just go ahead—plant species are so important." Art adds, "Think small, think local regardless of where you are. The best solutions are done at the local level." Jeff wraps up the episode with his own call for action: "For our practitioners and others in communities that are thinking about how to create resilience, or how can you create more benefit for a community, stop and reflect about plants, plant species, and what might be opportunities to integrate plants into these various projects."