USACE's Engineering With Nature® (EWN®) and NOAA's National Centers for Coastal Ocean Science (NCCOS) provide joint briefing on Feb 25, 2021 to All Interested Parties on The Hill. Presenters, Dr. Steve Thur, NCCOS Director, Dr. Todd Bridges USACE Senior Research Scientist, Dr. Jenny Davis, NCCOS Research Ecologist and Monica Chasten, Project Manager, Operations Division Philadelphia District, briefed thirty-six Congressional Staff members on the collaborative efforts of USACE and NOAA to advance EWN principles.
Dr. Thur and Dr. Bridges set the stage with background on the current NOAA/USACE partnership and the need to work with nature to reimagine the approach to infrastructure to meet 21st century challenges (e.g. sea level rise, loss of habitat, increased storm intensity, etc). Combining the beneficial use of dredged sediments with island restoration is key to meeting these challenges.
Dr Jenny Davis and Monica Chasten, highlighted beneficial-use restoration projects such as Swan Island in the Chesapeake Bay and Mordecai Island, in Barnegat Bay. Ms. Chasten also briefed on the Philadelphia District's systems approach for managing dredged sediments to achieve 100 % beneficial use while restoring and creating islands and marshes in the New Jersey back bays. Monitoring and model development for these projects are critical to optimizing EWN approaches and quantifying performance of natural systems.
This collaborative work increases the quantity of dredged sediment retained in coastal systems for the purpose of creating or restoring natural systems. Such efficiencies will produce billions in cost savings while maintaining navigation channels and commerce. NNBF constructed from dredged sediment resources will increase resilience and social benefits for coastal communities while also creating or restoring coastal habitats for wildlife.
Swan Island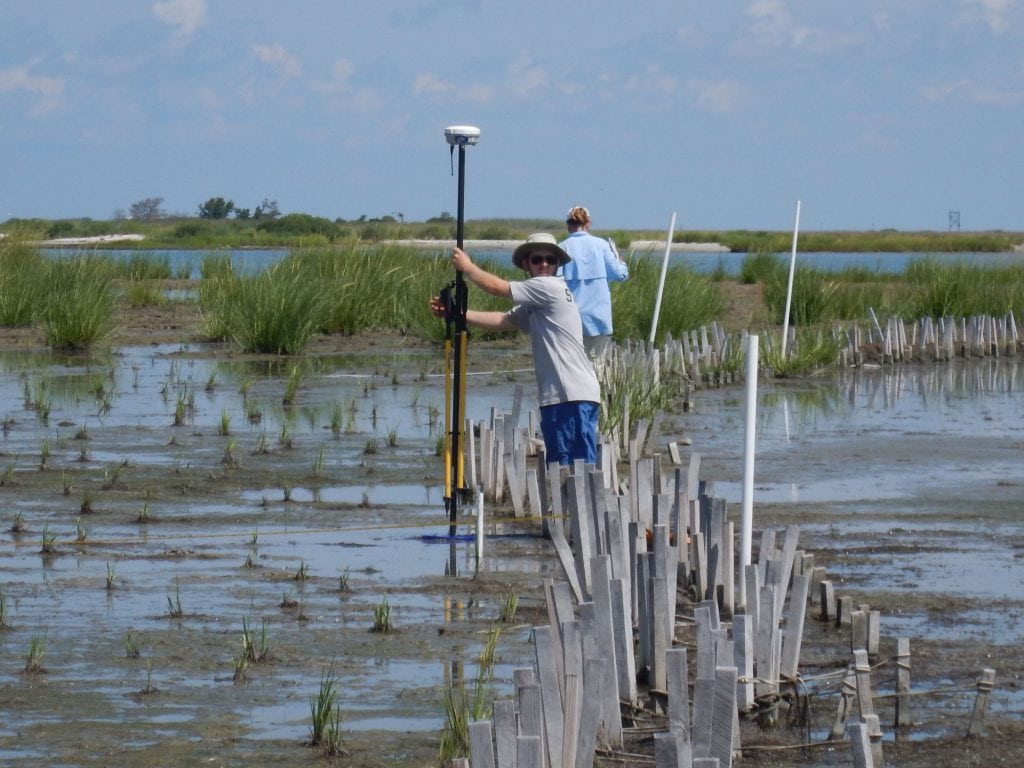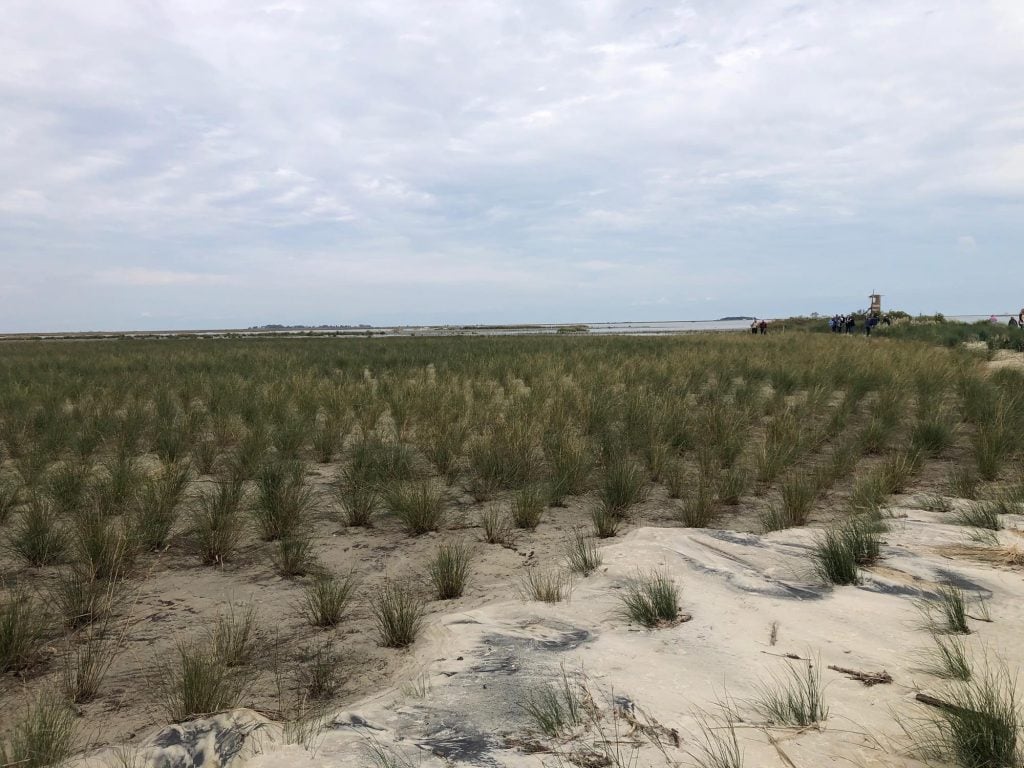 Mordecai Island
Use or reproduction of any slides/graphics or portions of figures etc. found herein shall contain an acknowledgement of the author/institution and be by permission of the author.