A Conversation about Leadership and EWN with Brigadier General Kelly, Commander of the USACE South Atlantic Division
Length: 40 minutes, Air Date: July 20, 2022
*Occasionally external links are blocked when connected to VPN.
Leadership and vision are essential to implementing Engineering With Nature to create landscape-scale climate resilience. We're focusing on leadership and EWN in conversations with two inspirational USACE Division leaders—Colonel (P) Antoinette Gant, Commander and Division Engineer of the South Pacific Division (SPD), and Brigadier General Jason Kelly, Commander of the South Atlantic Division (SAD).
In Episode 7, host Sarah Thorne and Todd Bridges, Senior Research Scientist for Environmental Science with the US Army Corps of Engineers and the National Lead of the Engineering With Nature® Program, are talking with Brig. Gen. Kelly about the challenges facing the South Atlantic Division. From restoration in the Everglades, to deepening the Charleston Harbor, to ongoing flood control initiatives, to disaster preparedness, we're talking about the leadership needed to address landscape-scale challenges in innovative ways and how Engineering With Nature (EWN) is an important part of infrastructure solutions.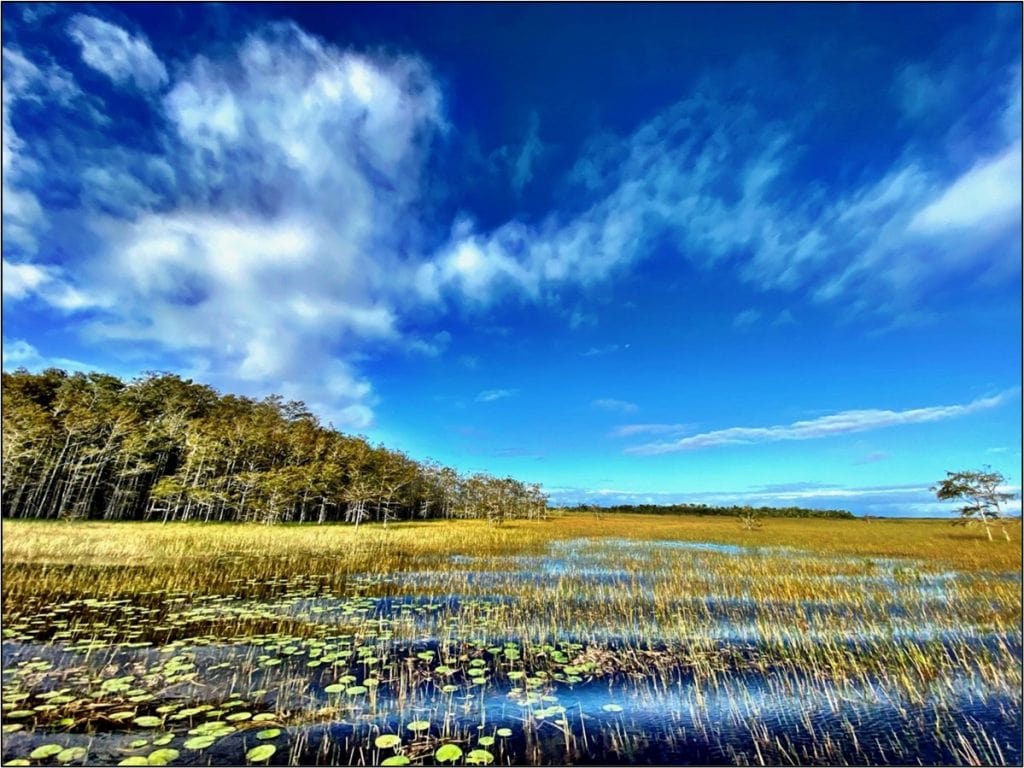 With an education in mathematics and statistics from Georgia Tech, Brig. Gen. Kelly spent the first 20 years of his career as "time in a formation with a rifle and a pistol," leading men and women as soldiers. When he took command of the Norfolk District in 2015, he was unsure if he would be as excited about navigation, recreation, aquatic ecosystem restoration, and regulatory permitting as he had been about preparing soldiers for combat, but he found that he was: "I'm curious by nature, so this job certainly fits the bill. I come into work every day and have the opportunity to engage subject matter experts, folks that know more—have forgotten more—than I'll learn during my tenure as the Division Commander in SAD. We're all committed. We're all trying to deliver for the nation." He is driven by curiosity, a desire to collaborate, and a personal quest to become a better communicator: "I strive to better communicate as an ambassador for the great work that's happening in my organization. I'm excited about what we're doing."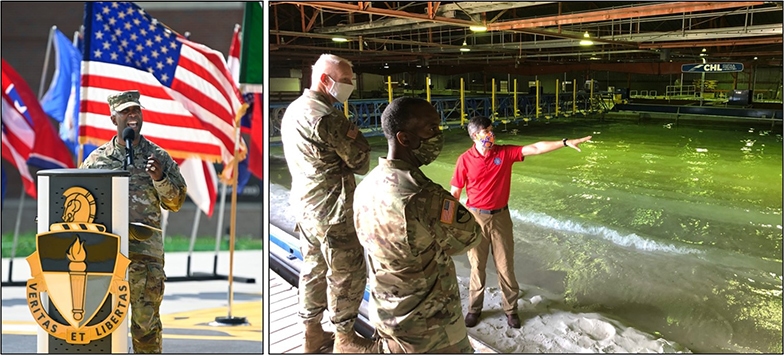 The South Atlantic Division faces many challenges—and opportunities—from hurricanes and impacts from climate change, moving populations, and a range of issues related to aging infrastructure. USACE is leading innovation to deliver twenty-first-century engineering and infrastructure solutions that leverage EWN to solve problems and create value. From Brig. Gen. Kelly's perspective, leadership is critical: "I think it's important that the senior-most members of our organization lean in. As the senior leader in the South Atlantic Division, I am afforded the opportunity to know what kinds of EWN solutions are available, but that's not always the case for some of the practitioners in the districts. I think it's important that the senior-most leaders get active, specifically with my position as a Major Subordinate Commander, sitting at the nexus of execution in the districts and policy in Washington, DC—rules and tools—trying to make all of that come together so we can do some collateral good. I don't think it happens without that nudge from leaders. Leadership matters."
Todd agrees: "Hearing leaders talk about, communicate, and message about EWN and innovative approaches is so important for the vertical team within the Corps but also to our sponsors and stakeholders and those that we're building things for. They need to hear us talk about what we're trying to do and how we're going to achieve it."
Brig. Gen. Kelly notes that strengthening communication is being strongly promoted by the Honorable Michael Connor, Assistant Secretary of the Army for Civil Works, as one of his "lines of effort," along with other factors that directly relate to EWN. "His insistence that we strengthen communications and relationships to solve water resource challenges is front and center. I try to do that from my perch in Atlanta. His insistence that we modernize our Civil Works programs to better serve the needs of disadvantaged communities means 'full contact.' We've got to get out and be talking and be active to understand people's needs. His ask that we build innovative climate-resilient infrastructure to protect communities and ecosystems brings us right into this space of EWN and incorporating natural and nature-based features. Figuring out how to make these priorities part of all that we're doing is something I'm excited about. Those lines of effort are from our most senior leaders. And they are essential to solving the water resource challenges faced by the USACE."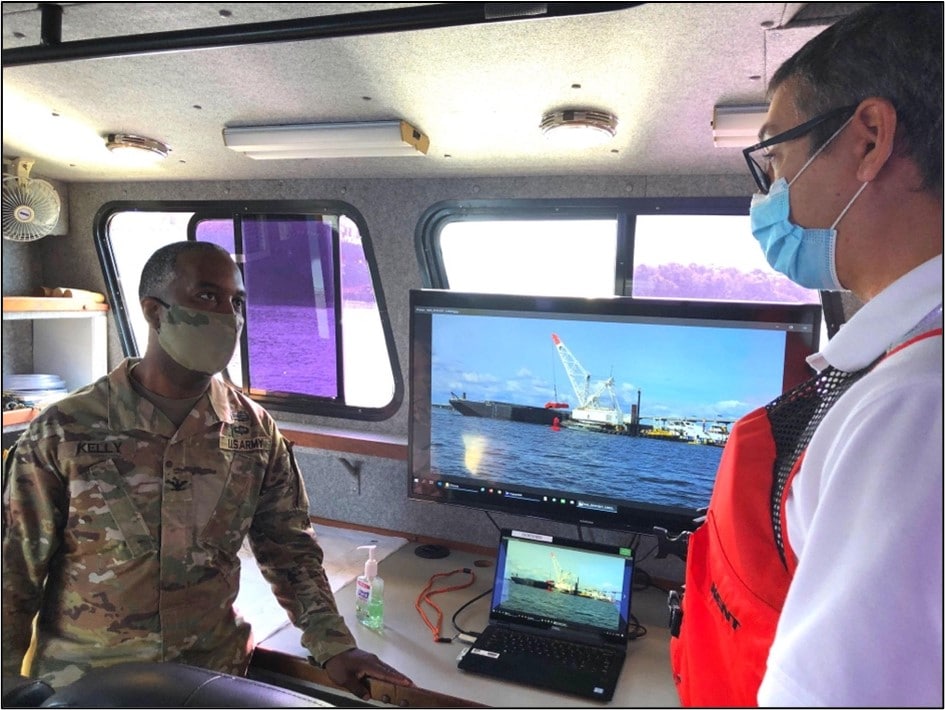 SAD's Civil Works program is diverse. It includes commercial navigation; flood- and storm-damage risk reduction; and ecosystem restoration for ports, navigation channels, and waterways in North Carolina, South Carolina, Georgia, Alabama, Mississippi, Florida, Puerto Rico, and the US Virgin Islands. As Brig. Gen. Kelly notes, "These are places that are critical to our economy, places that are consistently and persistently in the news. Everything we do matters." He relates a string of challenges—disaster response in Puerto Rico to Everglades Restoration; the rebuilding of Tyndall Air Force Base (see EWN Podcast S1E3); projects in the ports of Savannah, Mobile, Charleston, and Miami—in response to climate change and resilience. "It's an exciting time. We have some complex challenges, and we've got talented folks. Each day, I say thank you for our success—we're winning. But when I say thank you, I'm asking for more. I've got another problem that I need my team to take on. For me, the reality is that we've got more work than time, and time is absolutely not on our side. But I'll tell you, SAD is game."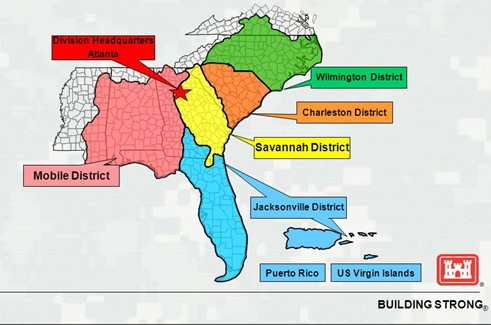 As Todd notes, "The Division is waging a different kind of battle that is relevant to our discussion of EWN—from the twentieth-century engineering approach of trying to conquer nature to now trying to embrace nature—essentially partnering with nature—by applying EWN principles and natural and nature-based solutions to create infrastructure solutions that enhance community resilience and diversify value. Brig. Gen. Kelly agrees, "I think we've got to reframe our thinking to solve these complex challenges—think about how we can and, quite frankly, should be partnering with nature. One of the things I struggle with is our plan formulation. Our processes don't always lend themselves to that solution set. I think what Mr. Connor has asked us to do in modernizing our Civil Works program is to figure out how to make sure we're valuing these solutions. We have to think through cost-sharing requirements for nonstructural natural and nature-based features that would encourage communities to do some things differently. It will also encourage our engineers to think about those solutions in a different way."
Project decision making in USACE is changing. As Brig. Gen. Kelly notes, "I've engaged key stakeholders to alert them that the Army Corps of Engineers is not wedded to only concrete and steel. As a leader I'm trying to telegraph my thinking that we're going to make the decisions that consider natural and nature-based features—ways that we partner with nature. Everything is on the table to solve the challenge." Todd adds that the USACE Chief of Engineers, Lieutenant General Scott Spellmon, uses an image of the USACE logo as a Castle where the drawbridge is down and the windows are open: "I think that imagery is so good because we need to open up as an organization so that we can codevelop solutions with our partners and with our communities. Some of us are going to be interested in the numbers and the math, and some of us are going to be interested in the bugs and the bunnies. But we can come together in an open process of codeveloping solutions." Brig. Gen. Kelly agrees, noting the diverse group of stakeholders who are impacted by Corps' decisions: "Collaboration is a very key ingredient. We're talking about America's water resources, rivers, wetlands, inland and coastal waterways, and billions of dollars in recreation and commerce. I think you have to let everyone under the tent and when we are making decisions when we're trying to think about these competing alternatives. I'm an advocate for all things being considered and letting that be our point of origin as we move forward. With this approach, I think we'll get some good outcomes."

Todd agrees, "It's a positive time within the Corps, with Lt. Gen. Spellmon and Mr. Connor's leadership and yours, Brig. Gen. Kelly. With the organization, the potential, and the strong program the Corps has, we must embrace the idea of delivering projects and innovating at the same time to be the organization that we need to be today as well as in the future." A great example is the South Atlantic Coastal Study. It is the largest coastal risk assessment ever conducted by the Corps. According to Brig. Gen. Kelly, it covers more than 60,000 miles of shoreline, six states, and two territories: "It's just a mammoth undertaking and a great example of our goal to maximize the use of research and development while promoting community resilience through partnering. It's a great illustration of our effort to overcome those institutional barriers that I mentioned and adapt to climate change and sea-level rise in our quest to better partner with nature."
Leadership is critical, and it is evolving. As Todd concludes, "Brig. Gen. Kelly, you're bringing people with you, you're not directing them. As you know, you don't really get effective change through exceptional force. You're describing a kind of social leadership. That's what we need to make progress as the Corps of Engineers, and progress with our partners, for the benefit of our communities. I think the future of Engineering With Nature in the South Atlantic Division is bright, bright, bright."
Guests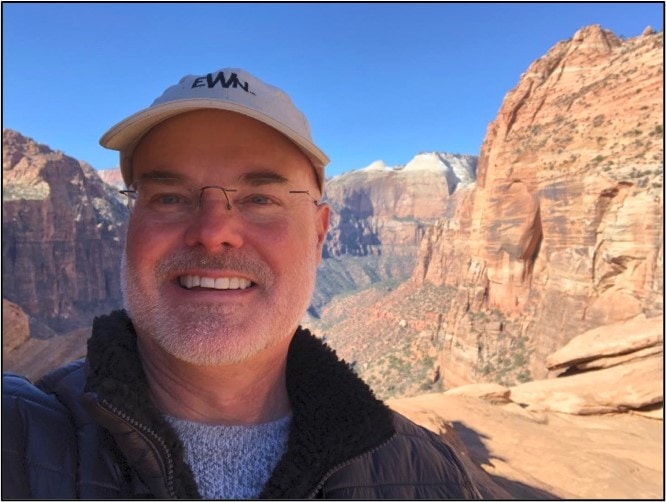 Todd Bridges, PhD
Senior Research Scientist (ST), Environmental Science
National Lead, Engineering With Nature®
US Army Corps of Engineers
Engineer Research and Development Center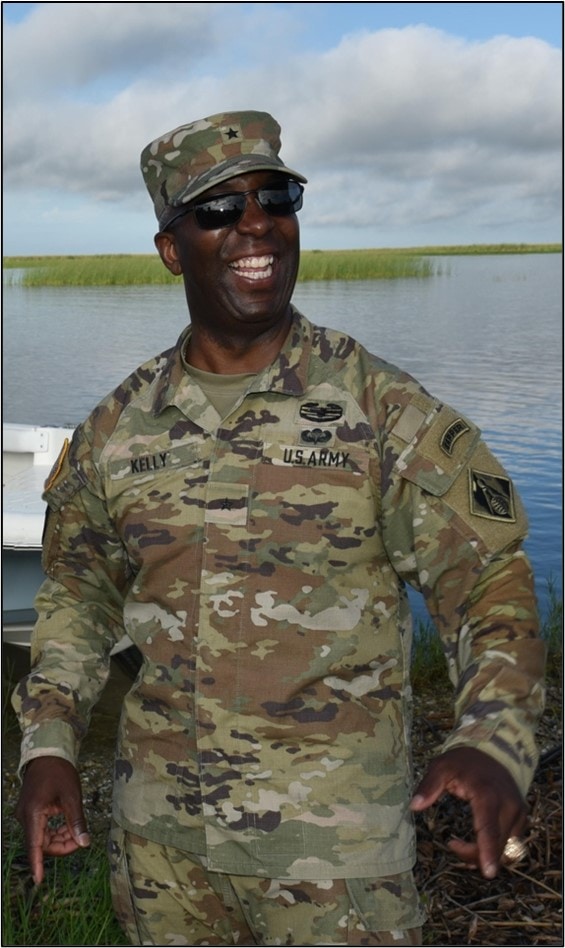 Brigadier General Jason E. Kelly
Commander
South Atlantic Division (SAD)
US Army Corps of Engineers
Keywords
Engineering With Nature; EWN; N-EWN; natural and nature-based features; NNBF; nature-based solutions; NBS; natural infrastructure; ecosystem restoration; ecological engineering; ecosystem services; climate change; collaboration; stakeholder engagement; community resilience; regional resilience; STEM education; leadership