Planted Infrastructure.
The use of vegetation, plant communities, and ecosystems are important in engineering projects. Plants are keystone species which acclimate, adapt, thrive, and mitigate environmental effects especially in the face of climate change and sea level rise. They are resilient and self-propagating, providing additional reinforcement and stability resulting in cost savings, ecosystem creation, wave attenuation, sediment accretion, and other ecological, economic, and engineering benefits.
Our goal is to assist practitioners (managers, engineers, scientists, architects, builders, land owners, etc.) incorporate desirable native vegetation into engineering projects, through customized design at various stages throughout the lifespan of a project. We apply functional designs into engineering project from planning, design, operation, maintenance, and post-operational phases. In addition we utilize real life projects to demonstrate the use of natural features in engineering and construction projects across many ecosystems (wetlands, dunes, beaches, uplands, riparian, etc.).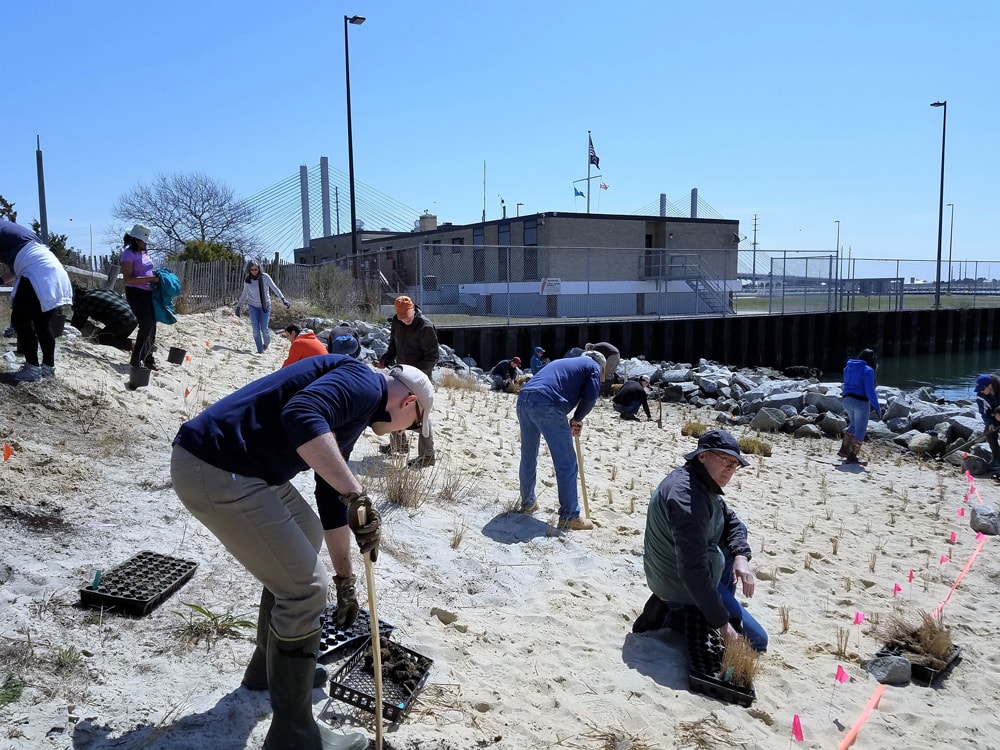 Application in Dredge Material Placement Areas
Dredged Material Placement Areas (DMPAs) are created to manage dredged materials. Most DMPAs lack prescribed planting plans and currently face structural and ecological challenges such as dyke failure, invasive plant species colonization, dust outbreak, etc. The objective of our research project is to provide guidance to managers and engineers to incorporate planting regimes into management practices in DMPAs.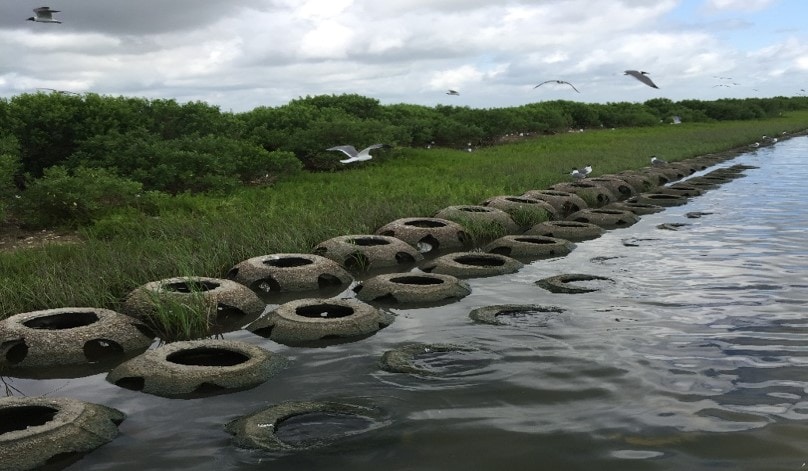 Plant communities not only survive, but also adapt to changing environmental conditions as they go into natural succession. The premise of our research is that plants can be used as engineering materials, and should be incorporated into engineering projects for optimal performance while maximizing economic and environmental benefits. Guidance developed through this research will identify and document the use of native plants which provide sustainable solutions to DMPAs and Confined Disposal Facilities through strategic planning, placement, management, and eventual transition following closures. ERDC is collaborating with Districts to assist with formulating planting treatments through EWN Workshops, to demonstrate the use of vegetation and nature based features. Overall, this project will provide resilient and cost effective solutions, serving environmental and engineering functions in DMPAs nationwide. Application of this work is being expanded to other areas such as parks, reservoirs, public, and private lands.
Point of Contact:
Dr. Tosin Sekoni
EWN Podcast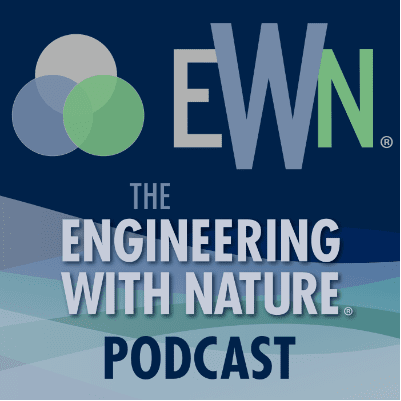 In this episode guests discuss the importance of plants in the design of natural infrastructure to increase both ecosystem and community resilience.
Additional Resources
Bailey, P., S. Miller, T. Cary, S. Bourne and T. Sekoni. 2019. Plant community approach to establishing vegetation on DMPAs and CDFs. EWN Technical Notes Collection, EWN/TN EWN-19-2. Vicksburg, MS: U.S. Army Engineer Research and Development Center. https://hdl.handle.net/11681/32296.
Bailey, P., T. Estes, S. Bourne, T. Sekoni, and D. Price. 2017. Introduction to Using Native Plant Community on Dredge Material Placement Areas. EWN Technical Notes Collection. ERDC/TN EWN-17-2. Vicksburg, MS: U.S. Army Engineer Research and Development Center. http://dx.doi.org/10.21079/11681/22544.
Sekoni, T. 2016-present. Research Fact Sheet: A Guide to Engineering with Nature for Native Plant Community Development on Dredge Material Placement Areas.
Bailey, P. 2014. A Design Manual: Engineering with Nature Using Native Plant Communities. Engineering With Nature. Vicksburg, MS: U.S. Army Engineer Research and Development Center.
Workshops
9-12 April 2018. Dr. Tosin Sekoni, research ecologist at ERDC and the USACE Philadelphia District conducted a field-based, Engineering With Nature workshop that taught new techniques in living shoreline establishment practices.
13-16 March 2017. The US Army Corps of Engineers' (USACE) Engineer, Research and Development Center (ERDC) and Galveston District (SWG) conducted a field-based, Engineering with Nature (EWN) workshop that demonstrated how the application of native plant species can enhance engineering objectives while maximizing environmental benefits.