Location: Kiefer Creek, La Barque Creek, and Huzzah Creek, Missouri
Developing a comprehensive understanding of natural and nature-based features (NNBF) and applications is crucial for the USACE Civil Works project portfolio. To support this aim, EWN researcher Chris Haring in collaboration with The Nature Conservancy (TNC), private landowners, Washington University, Missouri Parks, and the Missouri State Conservation Department conducted a bioengineering field site reconnaissance in rural Missouri, west of St. Louis. The primary goal of this initiative was to stabilize critical streambank erosion sites while improving aquatic habitat.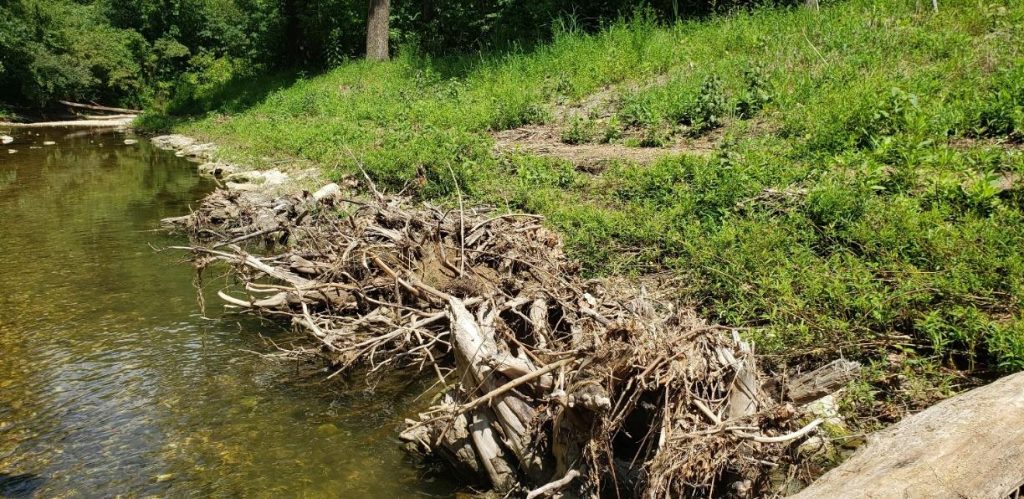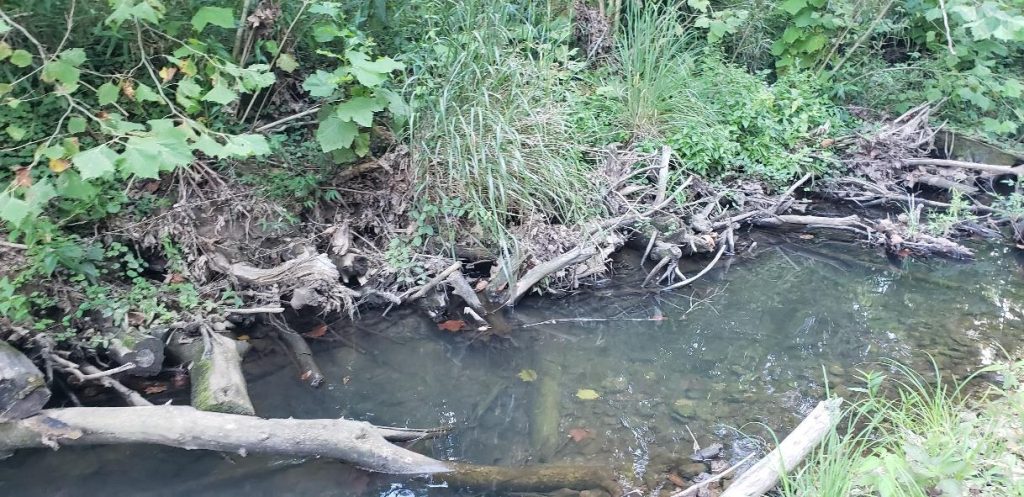 The research efforts were centered around Kiefer Creek, La Barque Creek, and Huzzah Creek, within the USACE Kansas City District (NWK). Various NNBF practices were investigated, including floodplain re-connection, root-wads and riprap toe, toe-wood, engineered log-brush piles, live-brush layering, live-stakes, brush-layering with soil lifts, and erosion control blankets.
One of the significant findings of the study was the effectiveness of combining root-wads and toe-wood materials with floodplain re-connection and stone toe protection (STP) for streambank stabilization. The inclusion of wood materials provided ecological benefits by creating habitats and refuge spaces for aquatic species, while riprap served as a stable and erosion-resistant structure. The collaborative effort highlighted the importance of integrating ecological considerations alongside structural elements for a more holistic approach to stream restoration.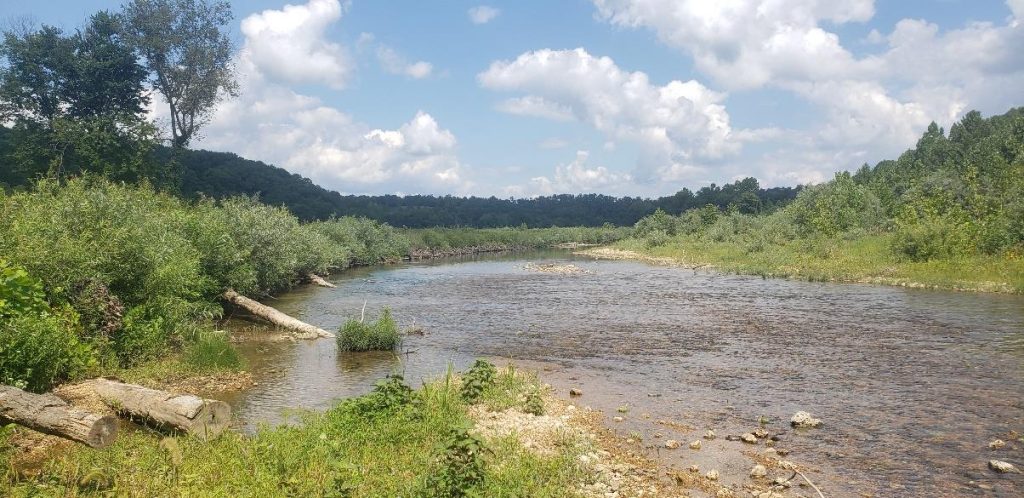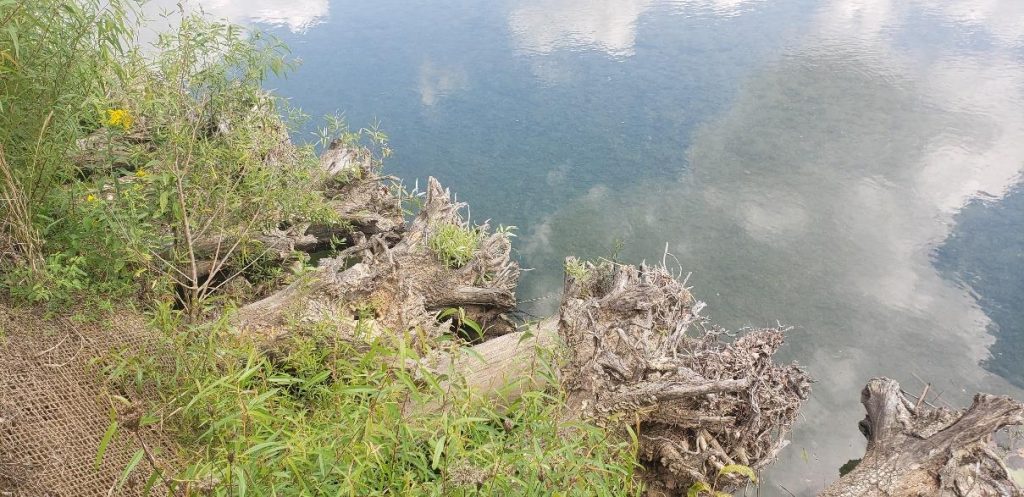 The field site visits, coordinated with NWK, played a pivotal role in updating the NNBF Streambank Manual restoration practices by incorporating the latest technology and techniques in stream restoration. A technical note is currently being drafted to document the viability of these practices and identify potential methods for reducing the reliance on stone toe protection (STP) through the integration of toe-wood, root-wads and other vegetative techniques. The research findings will contribute to filling knowledge gaps and provide design options, alternatives, and further considerations for future USACE project development.