Dr. Todd Bridges, national lead for the USACE Engineering With Nature Program, was one of the celebrated Engineering News-Record's (ENR) Top 25 Newsmakers of 2021, recognized as "a tireless proponent of nature-based solutions; working with, not against, nature in civil infrastructure."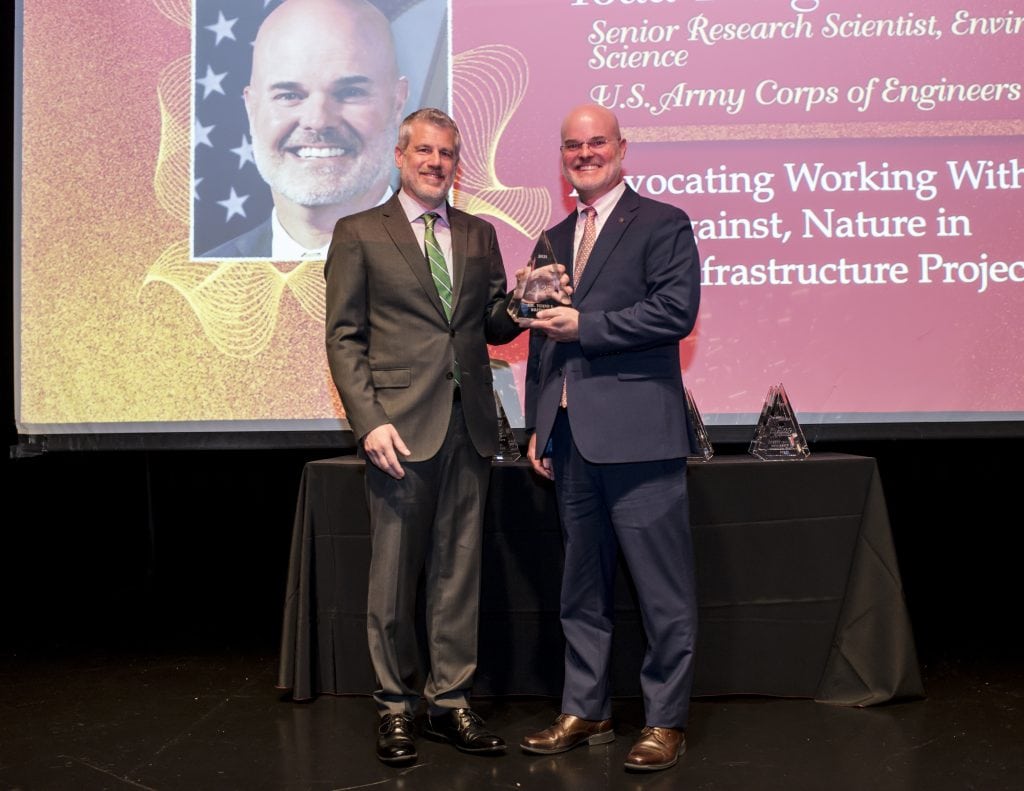 Through Bridges' leadership, EWN has built an extensive network of global collaborators developing nature-based solutions to address infrastructure needs. These projects produce billions in additional economic, environmental and social benefits, while building more resilient and sustainable communities.
In his remarks upon receiving the award, Dr. Bridges said "I particularly want to thank ENR for raising up the opportunity to engineer with nature… In the 21st century, engineers, architects, and construction organizations have the opportunity to partner with nature to heal humanity and the planet."
Although nature-based solutions have been around for centuries, Bridges has brought an energy and passion to his efforts to demonstrate to a broad audience the benefits of using natural systems and processes as part of infrastructure projects.

Read more from Engineering News Record.