In 2019, the Engineering With Nature and Landscape Architecture project delivery team developed recommendations for how the W.P. Franklin Lock and Dam facility might incorporate EWN principles to create habitat along with educational and recreational opportunities. We are excited to announce that the EWN activities and associated report inspired the designs that are now being implemented.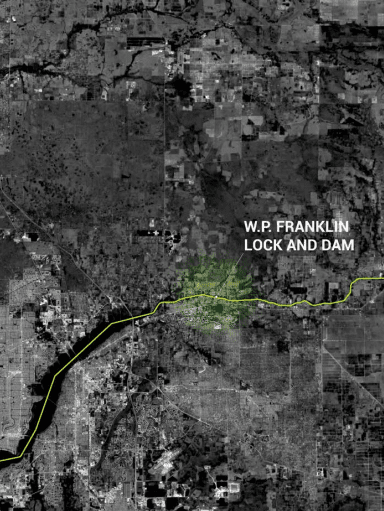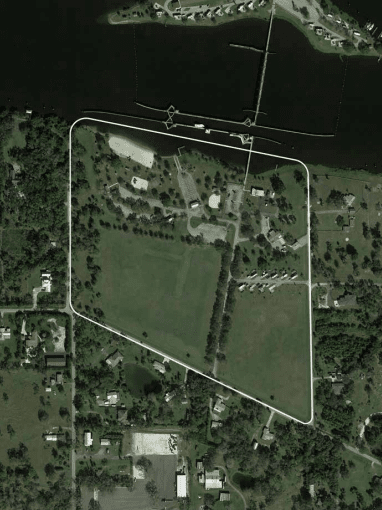 The W.P. Franklin Lock and Dam facility is located approximately 12 miles East of Fort Myers, along the Caloosahatchee River in Southern Florida. The facility consists of a navigational lock and dam structure that spans the river, an on-shore facility that contains camping sites and day-use amenities, and a visitor center with educational components and programs. The site is in the rapidly developing suburban fringes of Fort Myers and is seen as a valuable educational and recreational amenity for a growing number of residents.
Inspired by the designs and report developed by EWN, the Jacksonville District put a reforestation plan in-motion for the 8.5 acres of the western grassy field at W.P. Franklin South in Alva, FL. The land will be converted into a native plant, hardwood hammock ecosystem with an ephemeral wetland. The reforestation plan will prevent establishment of invasive species, reduce lawn maintenance, provide habitat, and support pollinators. Additionally, the site will feature interpretive trails and an outdoor classroom.
Our volunteer planting event is scheduled for 24 September and it will also double as Jacksonville District's National Public Lands Day event (https://www.neefusa.org/npld).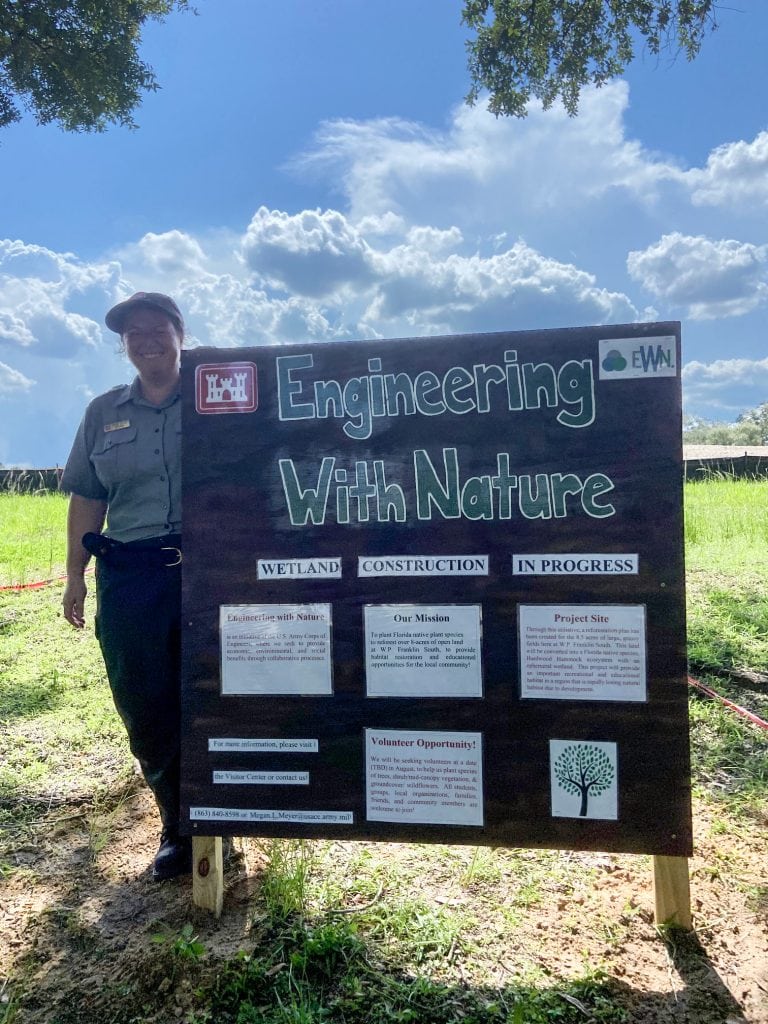 "We aim to immerse the public in this project by gathering volunteers of all ages from around the community to assist during our planting day, as well as creating long-lasting partnerships with local schools and groups!"
Megan Meyer, Park Ranger at W.P. Franklin Lock and Dam, USACE Jacksonville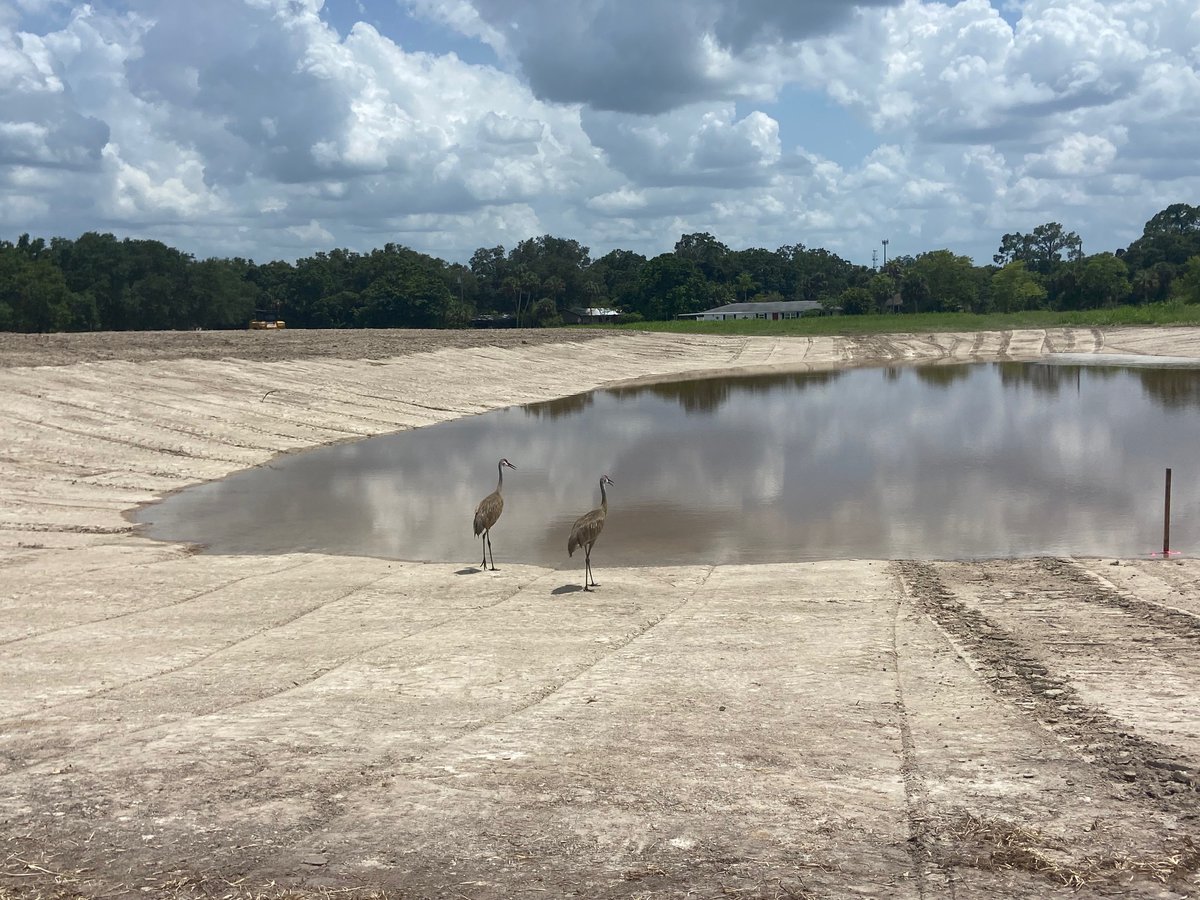 View the full EWN design report here.