In June 2022, the Environment Agency's Flood and Coast Excellence Awards recognized the International Guidelines on Natural and Nature-Based Features for Flood Risk Management as the winner in International Excellence. The annual awards ceremony provides a fantastic opportunity to promote the recent work individuals and teams have done to manage flood and coastal risk, build local flood resilience and take action on climate change.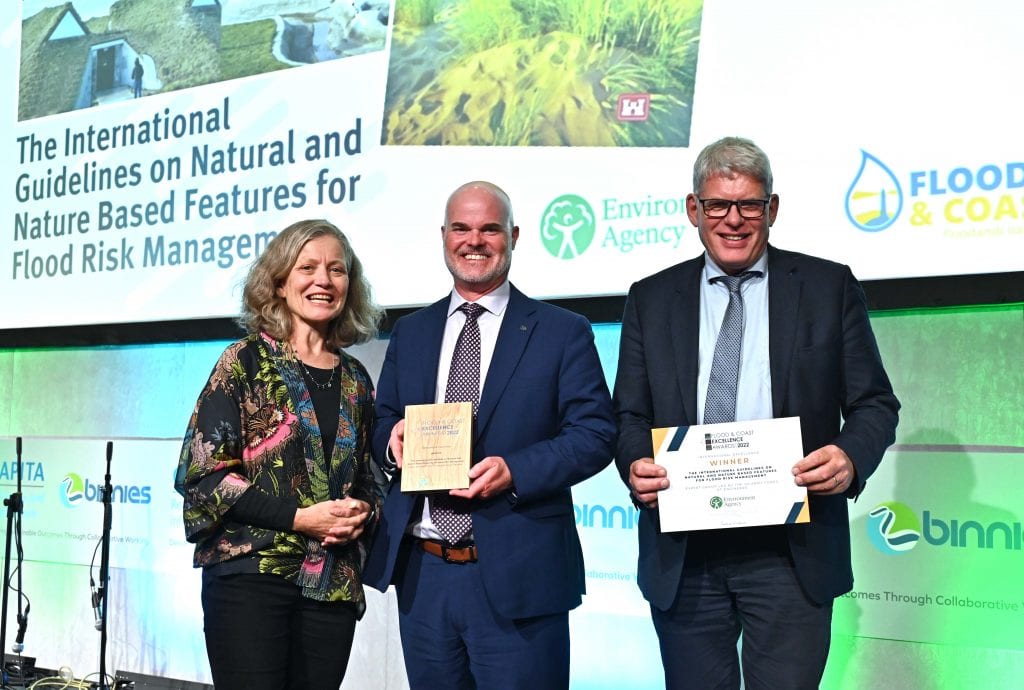 The International Excellence Award recognizes world-class practices and approaches to managing flooding and coastal erosion that are not currently mainstream in the UK. It also recognizes outstanding international leadership, to include:
emerging international thought and world-leading research on flood and coastal risk management issues,
technical excellence in delivering flood risk management and managing coastal change,
effective partnerships, engagement, or shared learning between countries.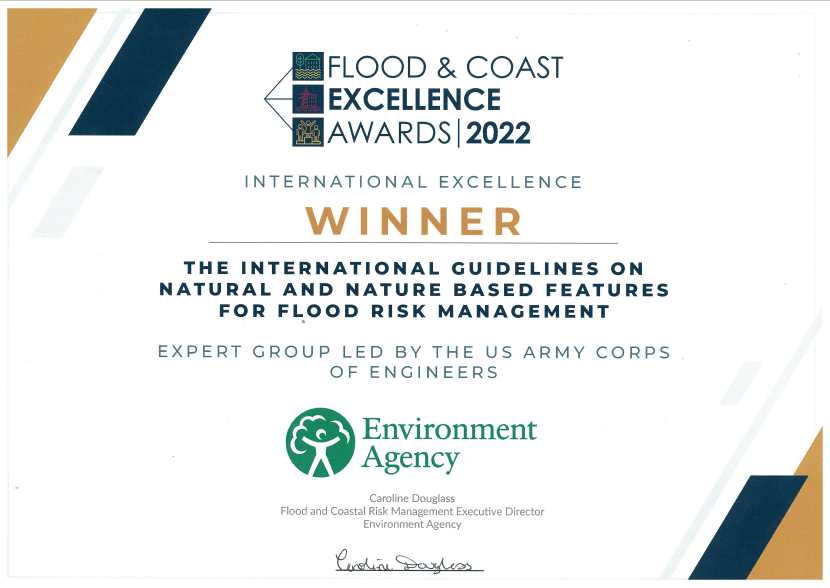 About the Guidelines
Natural and Nature-Based Features (NNBF) provide cost-effective, self-sustaining alternatives to traditionally engineered flood management while offering additional benefits to ecosystems and communities. These guidelines enable organizations worldwide to apply best practices for NNBF in coastal and inland systems. They cover a range of nature-based features in coastal and fluvial environments along with topics that apply to nature-base solutions more broadly. Download here.
Readers can begin where their interests lie amidst three major sections:
Chapters 1 to 7: topics broadly applicable to all categories of NNBF
Chapters 8 to 14: a "component"‑based presentation of coastal applications of NNBF
Chapters 15 to 19: a discussion of NNBF applications in fluvial or riverine environments
To facilitate the interconnectivity of the topics, each chapter summarizes key messages and uses icons and case studies to draw attention to key topics covered elsewhere in the Guidelines.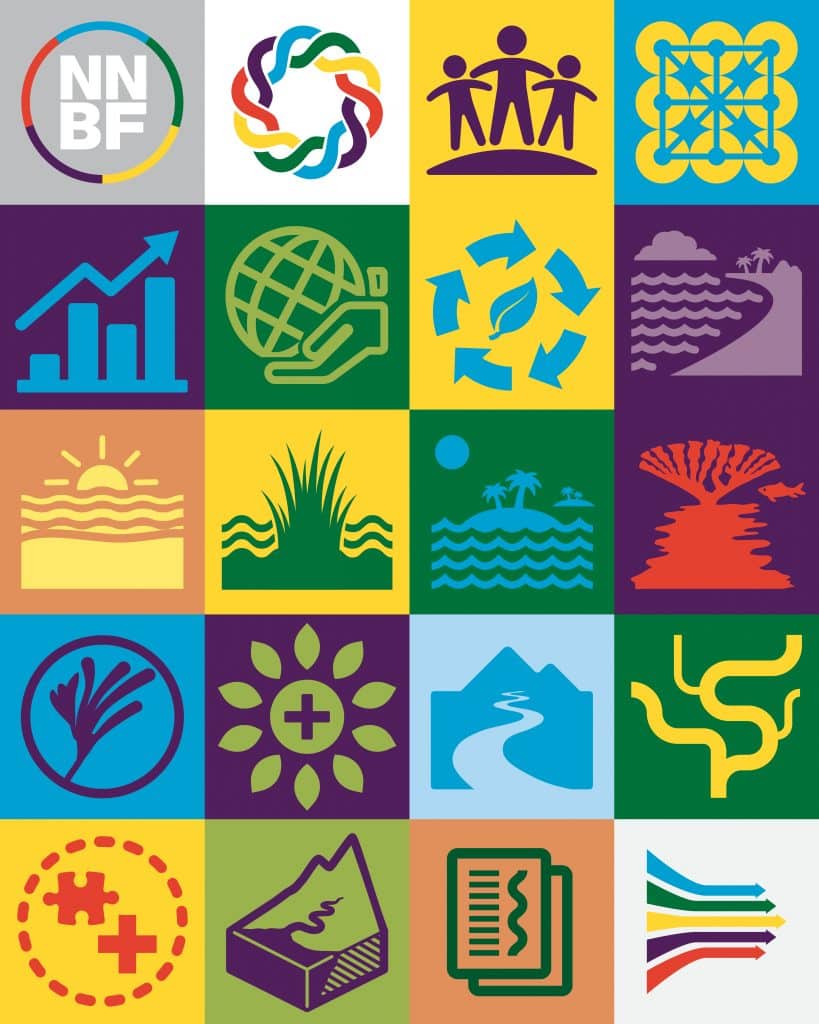 Given the length of the document, an overview of the NNBF Guidelines was prepared as a 140-page printable introduction. Additionally, 10-minute presentations of each chapter made by the lead authors are available on the website. Each presentation highlights the chapter's key messages and a case study demonstrating the principle or feature.
International Collaboration
The 1000-page guidelines are the culmination of five years of working meetings and knowledge sharing among 77 cross-sector organizations spanning ten countries on four continents. The team included more than 180 practitioners, researchers, engineers, scientists, and other professionals. The Environment Agency of the UK, the Rijkswaterstaat in the Netherlands, and USACE were the principal public-sector conveners and organizers of the 5-year NNBF Guidelines project.
Seven in-person meetings enabled teams to establish a common approach for organizing the Guidelines and integrating chapters. By sharing experience, the contributors identified international best practices for flood risk management solutions on rivers, estuaries, and coastlines.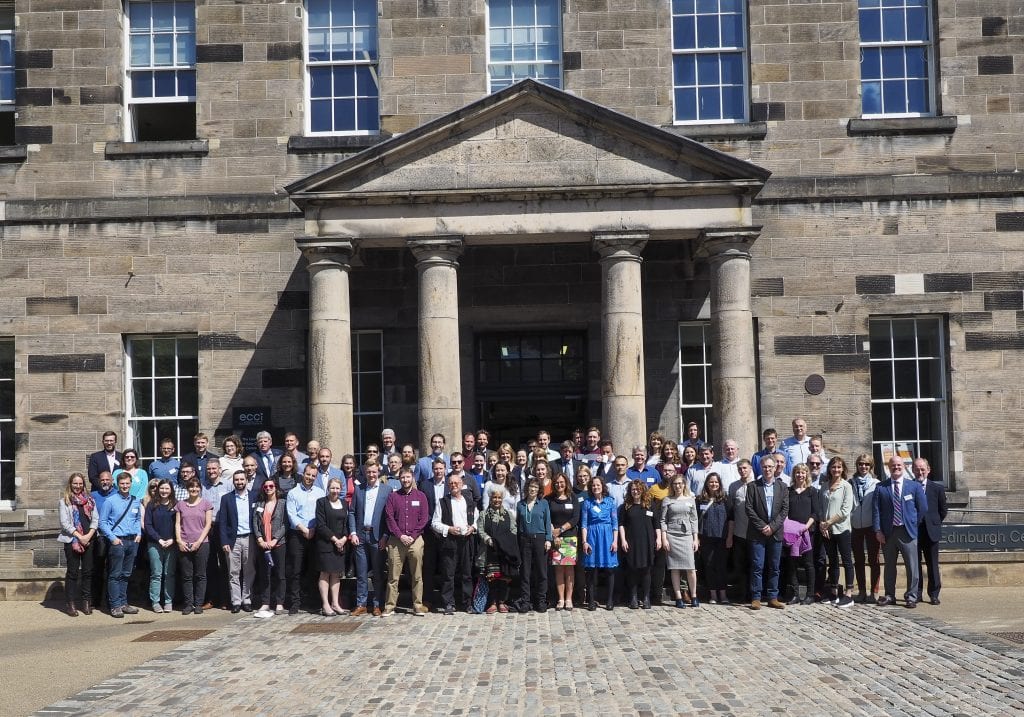 Technical Excellence
To ensure technical excellence, an editorial board of representatives from public, private, and nonprofit organizations oversaw assembly of the Guidelines. The chapters were co-authored by multiple contributors who provided input from interdisciplinary perspectives. The members of the editorial board continuously provided technical review and feedback during the development of the NNBF Guidelines.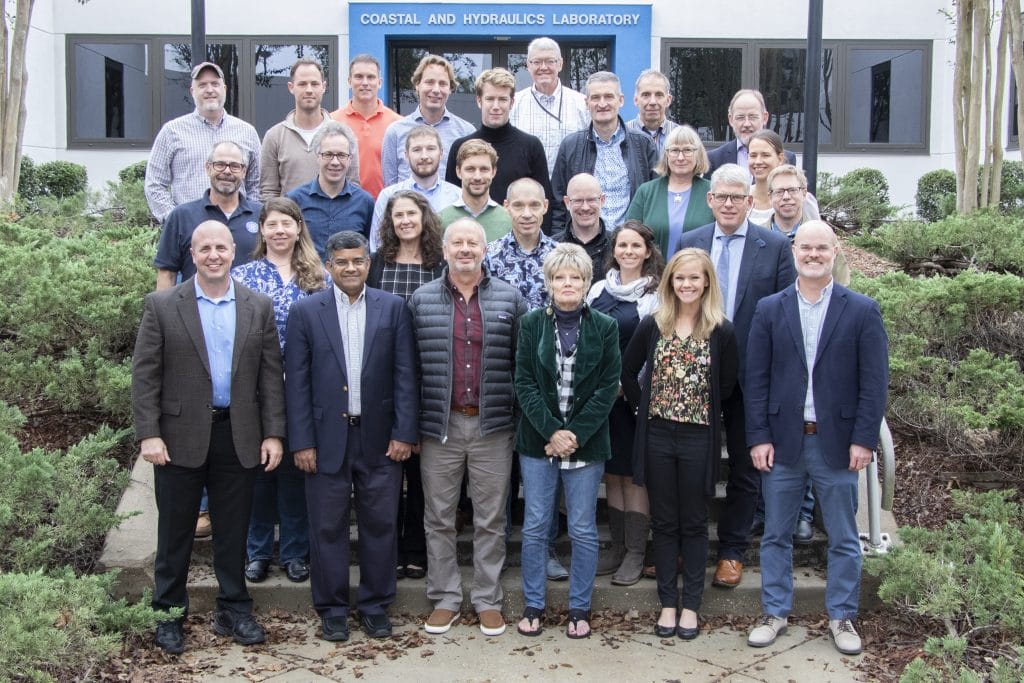 Impact
Leaders around the world recognize the value of the guidelines.
"The NNBF Guidelines are the next step toward revolutionary infrastructure development—a set of real‑world guidelines to help familiarize us with what was once novel."

LTG Scott A. Spellmon, 55th Chief of Engineers and Commanding General, U.S. Army Corps of Engineers
"With this advancement in knowledge and practice, NOAA is also confident that more resilient communities are attainable while preserving commerce, prioritizing equitable economic development, and producing more environmentally sustainable solutions."

Dr. Richard W. Spinrad, Administrator of the National Oceanic and Atmospheric Administration
"The strength of these approaches in delivering solutions is shown by the techniques described in these guidelines. The Guidelines provide the opportunity to learn from other global experts and have influenced the Environment Agency's vision for a ready and resilient response to flooding and climate change in the United Kingdom."

Ms. Caroline Douglass, Executive Director for Flood and Coastal Risk Management, Environment Agency, UK
"These guidelines are another step forward in the challenge of finding the most integrative, effective, and beneficial solutions to climate risks to protect livelihoods, build resilience, and safeguard development gains."

Mr. Sameh Wahba, Global Director of Urban, Disaster Risk Management, Resilience and Land Global Practice at World Bank
"This guideline reflects our current thinking on using "Natural and Nature‑based Features" for adaptive flood safety and biodiversity goals, while simultaneously contributing to many other societal goals."

Ms. Michele Blom, Director General of Rijkswaterstaat, The Netherlands