About the Guidelines
The International Guidelines on NNBF for Flood Risk Management provide practitioners with the best available information concerning the conceptualization, planning, design, engineering, construction, and maintenance of NNBF to support resilience and flood risk reduction for coastlines, bays, and estuaries, as well as river and freshwater systems.
WINNER – International Excellence
In June 2022, the Environment Agency's Flood and Coast Excellence Awards recognized the International Guidelines on Natural and Nature-Based Features for Flood Risk Management as the winner in International Excellence. The annual awards ceremony provides a fantastic opportunity to promote the recent work individuals and teams have done to manage flood and coastal risk, build local flood resilience and act on climate change. Learn more.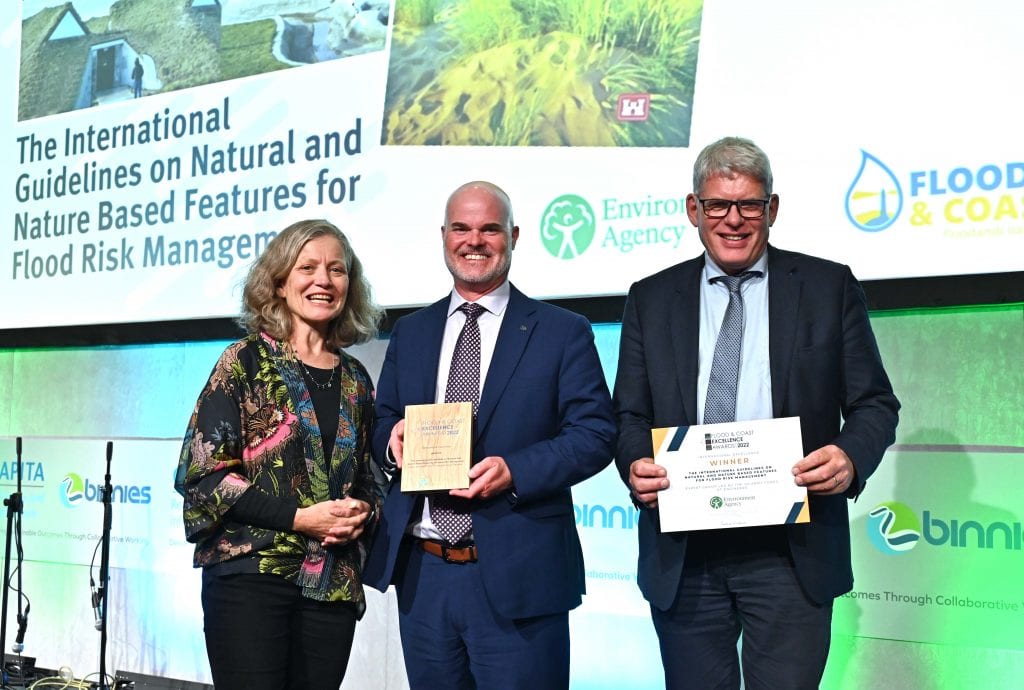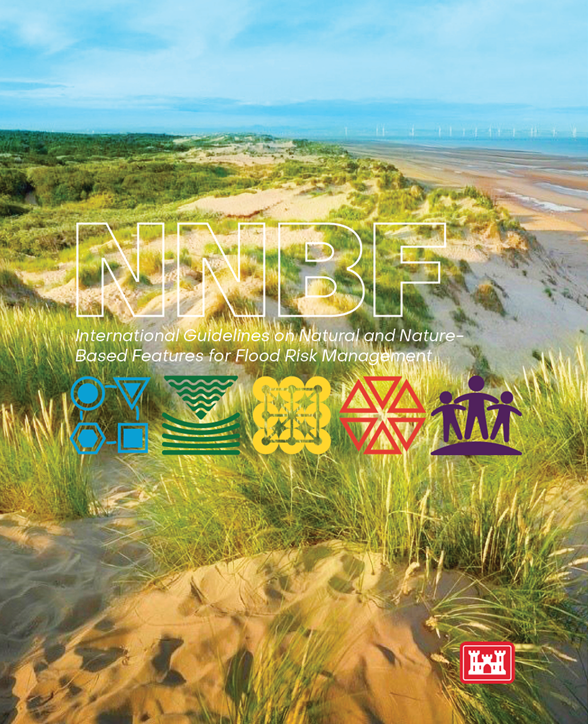 Available for Download
7,763 Downloads
Please give us feedback on the NNBF Guidelines! We'd like to hear what readers, practitioners, policymakers, and others think about the guidelines, including ways they could be improved in a future update. Let us know!
To request a hard copy of the Overview, please fill out the EWN Book Order Form.
An International Celebration
The virtual launch event was held Thursday, 16 September to collectively celebrate the monumental accomplishment and availability of the International Guidelines on NNBF for Flood Risk Management. The event was live-streamed on YouTube with over 700 live viewers. The program included remarks by Dr. Todd Bridges, messages from guest speakers at partnering organizations around the world, and a panel discussion with individuals who helped author the guidelines.
3,096 views across platforms
Guest Speakers
LTG Scott A. Spellmon, 55th Chief of Engineers and Commanding General, U.S. Army Corps of Engineers
Dr. Richard W. Spinrad, Administrator of the National Oceanic and Atmospheric Administration
Ms. Michele Blom, Director General of Rijkswaterstaat, The Netherlands
Mr. Sameh Wahba, Global Director of Urban, Disaster Risk Management, Resilience and Land Global Practice at World Bank
Ms. Caroline Douglass, Executive Director for Flood and Coastal Risk Management, Environment Agency, UK
Keynote Address
Ms. Anita van Breda, Senior Director for Environment and Disaster Management at World Wildlife Fund
Panelists
Hans Pietersen, Rijkswaterstaat, The Netherlands
Maria Dillard, National Institute for Standards and Technology, USA
Candice Piercy, US Army Corps of Engineers, USA
Jo Guy, Environment Agency, UK
Steve Thur, National Oceanic and Atmospheric Administration, USA
Lizzy McLeod, The Nature Conservancy, USA
Brenden Jongman, World Bank
Exploring the Guidelines
The NNBF Guidelines include 20 chapters organized into three sections: overarching themes, coastal features, and fluvial features. Under each chapter icon, you can view an introductory presentation by a chapter author and explore individual chapters online.
NNBF Guidelines in the News
Working with International Partners to Promote Natural Flood Management, Flood and Coastal Erosion Risk Management Program, UK Government – 9.13.21
Informing the Implementation of Nature-Based Solutions and Natural Infrastructure as an Alternative to Conventional Hardened Infrastructure, National Oceanic and Atmospheric Administration – 9.17.21
Global Guidelines Promote Natural Infrastructure, Energy and Environment News – Washington, DC – 9.17.21
Creating a Better Place – United by our Similarities, The Environment Agency, UK – 9.20.21
The Corps of Engineers Considers Nature-Based Flood Control, by Travis Loller, The Associated Press – 10.5.21
Greening the Gray: Fighting Floods with Restoration Versus Riprap, by Kelsey Adkisson, Pacific Northwest National Laboratory – 10.14.21
New Army Corps Guidelines will Expand Natural Infrastructure to Reduce Flood Risk and More, by Natalie Snider, Environmental Defense Fund – 10.19.21
A Journey of a Thousand Pages
Read the experiences and perspectives of authors of the International Guidelines on NNBF for Flood Risk Management.
The Power of Nature and Partnerships for a Better Future, by Paula Whitfield, Research Ecologist with the National Oceanic and Atmospheric Administration, National Centers for Coastal Ocean Science, and Islands Chapter Co-Author – 9.21.21
Questions and Anwers
Q: How is the information in the Guidelines organized?
A: The Guidelines are organized so that readers can begin where their interests lie; there was no expectation that someone would start on page one and read each chapter in order until the end. Given the conceptual connections and relationships among the topics covered in the chapters, the chapters were developed in a collaborative environment where there was communication and engagement across chapter teams. Each chapter begins with a list of its key, high-level messages, includes references to other chapters and uses icons and case studies to draw attention to key topics covered elsewhere in the Guidelines. Additionally, there is a shorter Overview publication with the same design and use of icons to introduce each of the chapters in 3-5 pages by highlighting key messages.
Q: When did the team begin developing this document?
A: The process of developing these Guidelines began in 2016 with the first in-person meeting of the project at the US Army's Engineer Research and Development Center (ERDC) in Vicksburg, Mississippi.
Q: Will the Guidelines be updated in the future?
A: Yes. The international community that jointly developed the Guidelines is resolved to update them, as necessary, as technical work, experience, publications, and applications of NNBF continue to grow.
Creating the NNBF Guidelines
These Guidelines are the product of a large-scale collaboration that included 5 years of working-level meetings and knowledge-sharing involving key practice leaders from around the world.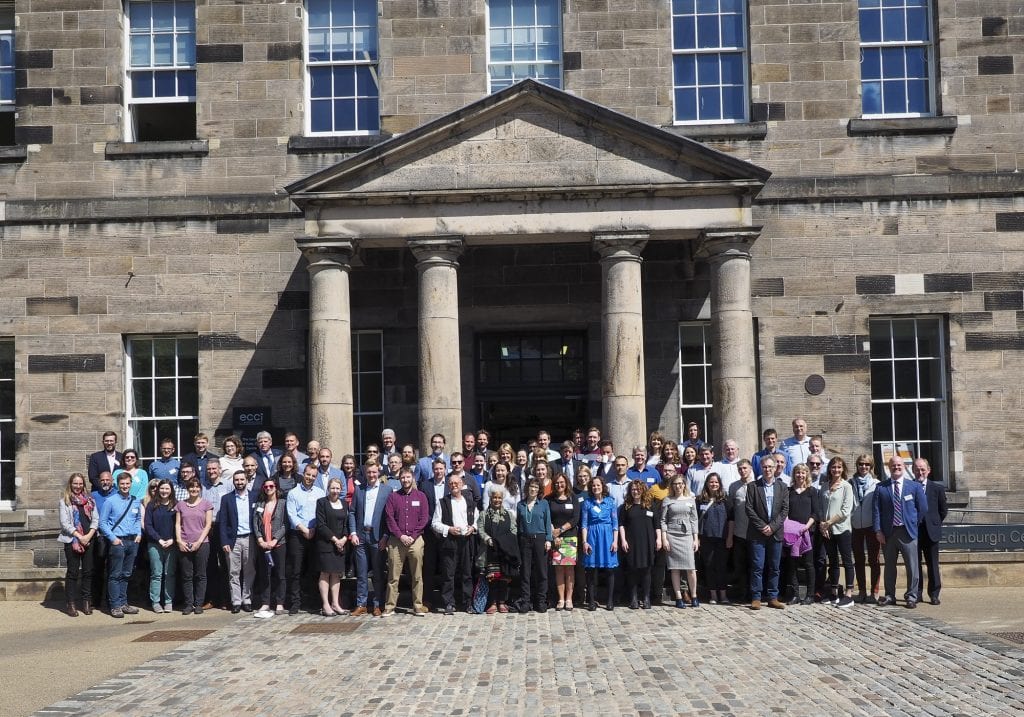 The project was initiated and led by the US Army Corps of Engineers (USACE) as a part of its Engineering With Nature® (EWN) Initiative. The USACE, the Rijkswaterstaat in The Netherlands, and the Environment Agency in the United Kingdom were the three primary government institutions that organized and led the effort. Many other organizations also provided critical leadership and participation, including the National Oceanic and Atmospheric Administration, World Bank, National Institute of Standards and Technology, and The Nature Conservancy.
Over 180 practitioners, researchers, engineers, scientists, and other professionals from 77 public, private, non-government, non-profit, and academic organizations were part of the global team. All were driven by a desire to collect, organize, and learn from the wide range of experience with NNBF around the world.
Writing the NNBF Guidelines: