Natural and Nature Based Features (NNBF) play a vital role in the USACE's efforts towards inland fluvial restoration and stabilization. An NNBF River Mechanics course was conducted by EWN researchers David May, Chris Haring, and David Biedenharn at the USACE St. Louis District (MVS) from March 13 to 16, 2023. This course introduced fundamental river mechanics concepts, taught natural channel processes, and explored potential applications for NNBF. The course not only enhanced the technical expertise of the USACE MVS engineering staff but also served as an outreach opportunity to train local, state, and federal partners engaged in safeguarding the nation's aquatic resources.
Course Highlights
Field Studies: Attendees had the opportunity to engage in practical field studies, where they observed case study examples of NNBF applications. One session focused on stream channel bed stabilization (grade control) projects in Illinois, while another session explored bank stabilization using Longitudinal Peaked Stone Toe Protection (LPSTP), re-directive measures, floodplain reconnection, and locked logs/root-wads in Missouri. The course also included site visits to investigate bank erosion at Washington State Park (MO) and discuss potential NNBF solutions for restoring and stabilizing eroding banks.
Key Topics Covered: The NNBF Streambank course covered a range of essential topics, including fluvial geomorphology, channel stability, channel evolution models, NNBF streambank applications and design concepts, riprap design considerations, geomorphic assessments, bank stabilization, and re-directive measures. Real-life case studies were presented, showcasing successful stabilization and restoration projects.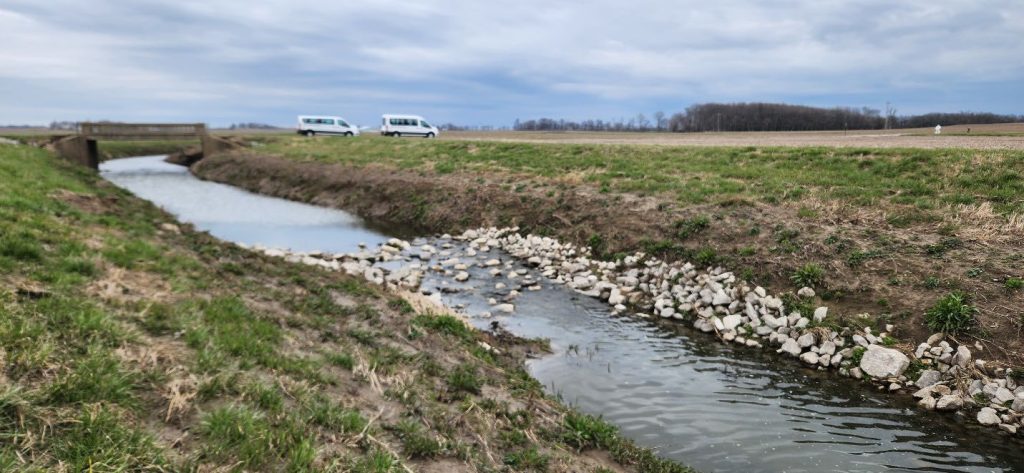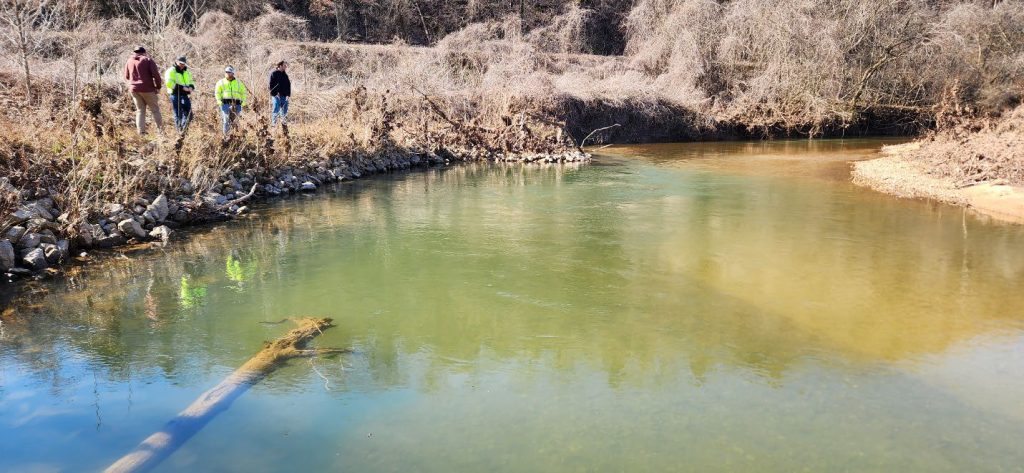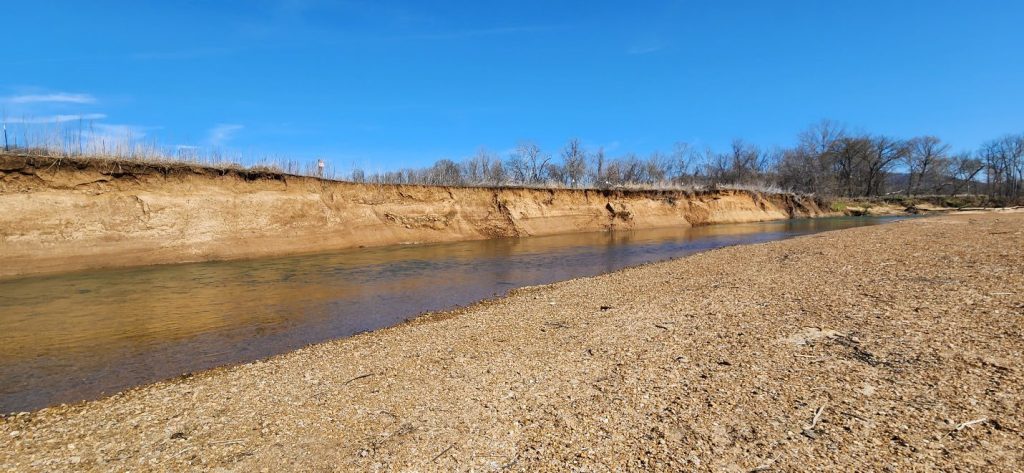 The NNBF River Mechanics course in St. Louis marks a significant milestone in promoting sustainable and resilient nature-based solutions. By providing critical insights and hands-on experiences, this course has equipped USACE districts, federal partners, non-government organizations, and project sponsors with valuable knowledge to drive future nature-based initiatives.
New Streambank Manual
The NNBF streambank course is part of the ongoing updates for the NNBF Streambank Manual. As part of this project, a dedicated webpage is under development to provide valuable updates on specific NNBF restoration-stabilization topics, case studies, technical papers, videos, and webinars. Link to ERDC's FCS-NNBF Streambank Manual R&D page.