ERDC-CRREL research scientists Lauren Bosche and Taylor Sullivan along with Taber Midgley and Courtney Pijanowski of EA Engineering, Science, and Technology, Inc., PBC were out at Point Hope, Alaska for a late September field campaign. The team aimed to collect data from two sites to further inform and refine the proposed alternative, which features nature-based measures, to mitigate flooding and erosion along the northern shore of the peninsula.
The team collected a variety of geophysics, lidar, drone, topographic, and geotechnical data, and installed a subsurface well on the beach to ground truth storm surge data. Weather was superb throughout most the trip, allowing the team to complete the work ahead of schedule!
Another trip to Point Hope is being scheduled in a few weeks to collect additional data that will be used to evaluate beach profile changes on a smaller time scale, ideally capturing the impacts of a fall coastal storm with storm surge and waves.
For more information see Developing and Optimizing Multi-Dimensional NNBF and EWN Strategies that Endure Cold Region Environments.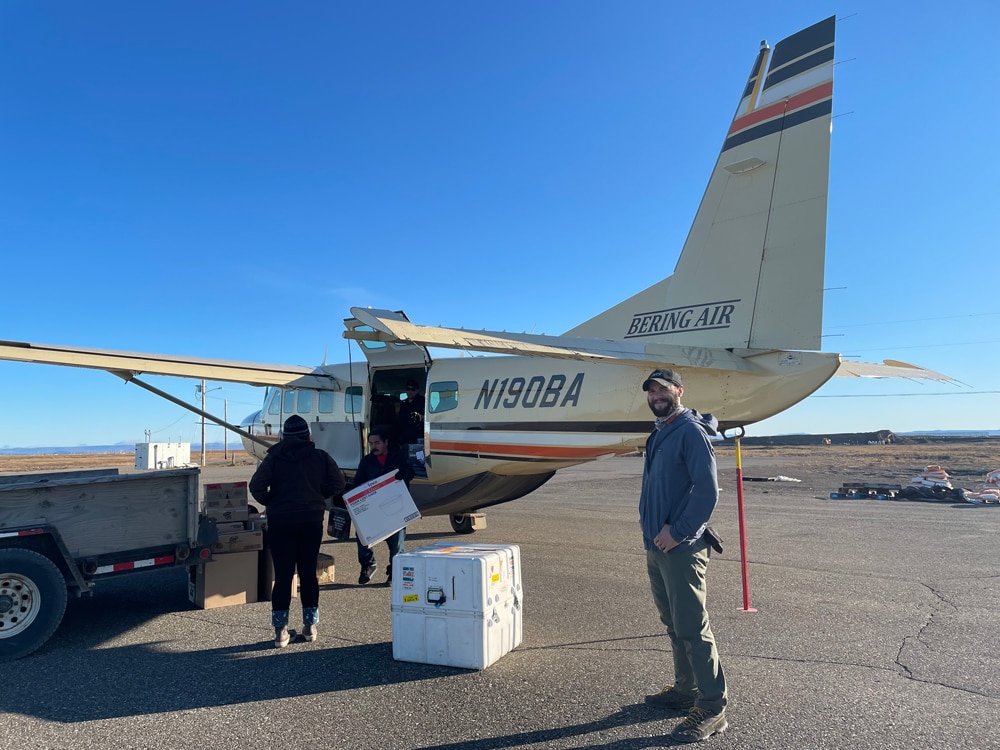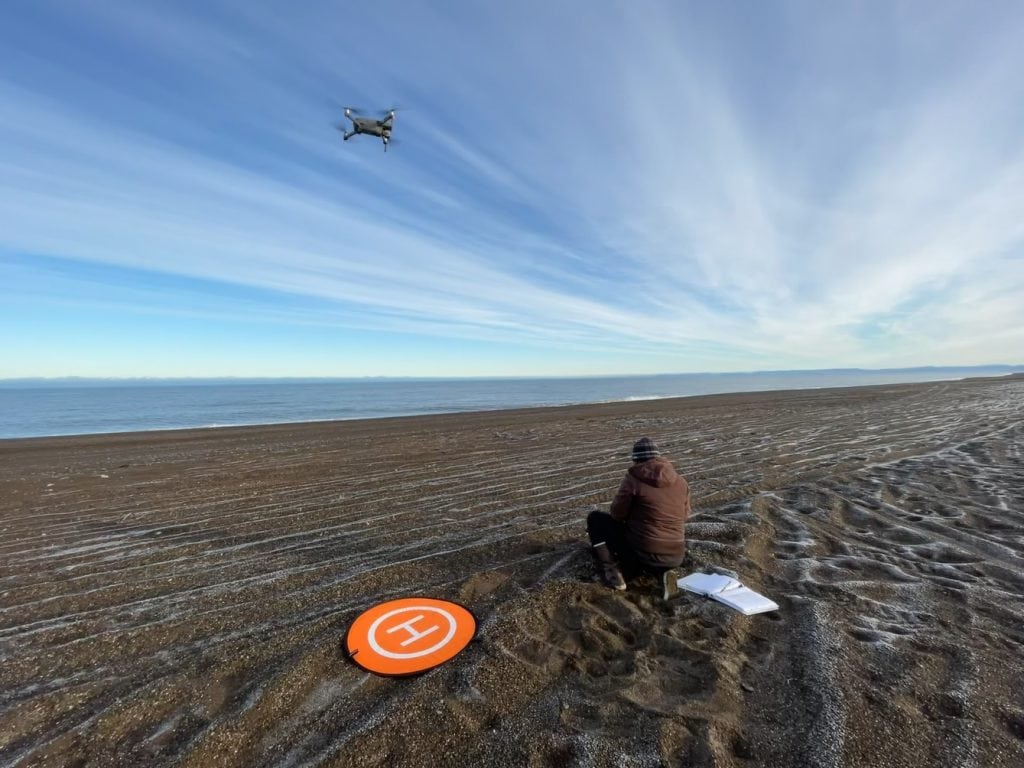 The information and data obtained during this site visit will be used to better understand existing and future anticipated conditions at Point Hope in order to identify and design potential nature-based solutions that reduce risk from natural hazards.