This project will develop fluvial inland watershed guidance for studying, analyzing, developing, and implementing watershed-based sediment management practices for successful implementation of water resource projects that incorporate the concepts of EWN®. This guidance will benefit the USACE and stream restoration and sediment management community.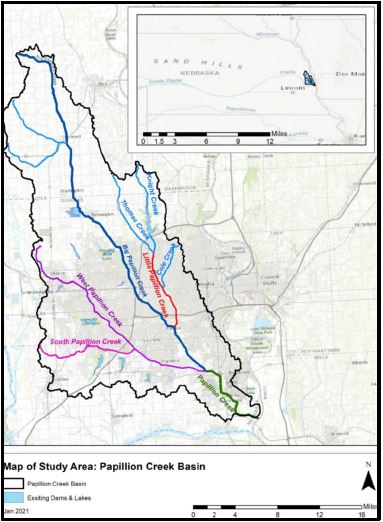 FluvialGeomorph (FG) Assessment
Development of a basin-wide assessment approach focusing on physical geomorphic channel and watershed characteristics provides USACE planners with the ability to identify critical locations to target Natural and Nature-Based Features (NNBF) restoration. The USACE Omaha District (NWO) and EWN researchers partnered with the Papio-Missouri River Natural Resource District (NRD) to assess stream channel degradation on the Papillion Creek Watershed. Read more.