The US Army Corps of Engineers (USACE) Engineering With Nature® Program works to better integrate traditional and nature-based infrastructure approaches by aligning engineering and natural processes for greater benefit.
Summit Success
Challenge
Current practice in benefit-cost analysis (BCA) is 'tuned' for evaluating the economic (dollar value) of costs and benefits produced by traditional, 'hard' infrastructure projects. However, the science and practice of quantifying the economic, environmental, and social benefits and costs of nature-based solutions has grown dramatically in recent years. If these advancements were implemented, they could provide a more complete assessment of how nature-based solutions can add value as a part of infrastructure systems.
This applied policy research study will evaluate and apply methods for documenting a comprehensive range of economic, environmental, and social benefits that nature-based solutions can provide. Specific consideration will be given to instances in which nature-based solutions are strategically designed to work with, in an integrated fashion, conventional infrastructure approaches.
Delivering infrastructure to sustain our communities, economy and environment calls upon us to innovate, modernize and even revolutionize our approach to infrastructure development. Partnering WITH nature is a vital part of delivering those solutions in the 21st century.

Lt. Gen. Scott Spellmon, Chief of Engineers and Commanding General of the USACE, from his foreword to the recently published Engineering With Nature Atlas Volume 2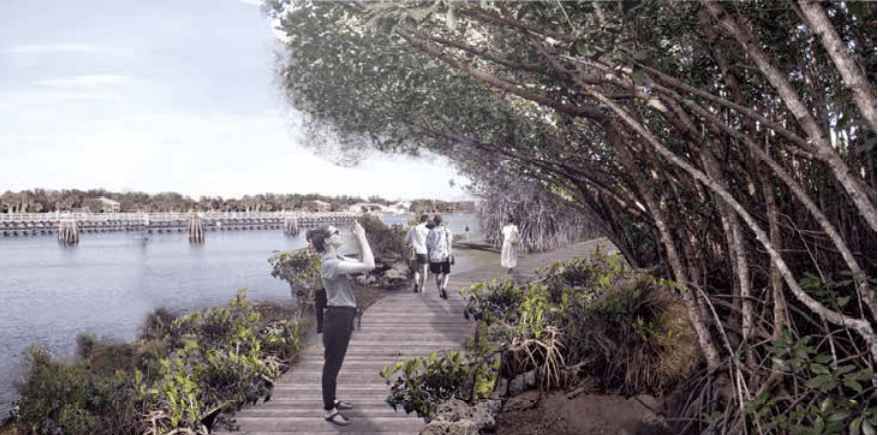 Approach
The USACE EWN® Program has partnered with The Water Institute of the Gulf to analyze past and current benefits evaluation approaches to identify practical options for improving federal practice for evaluating the economic, environmental, and social benefits of natural infrastructure and nature-based solutions. The team is evaluating completed USACE Feasibility Studies / Chief's Reports to identify opportunities to support comprehensive benefits evaluation for nature-based solutions and infrastructure projects, including factors that may have contributed to prioritizing conventional over natural infrastructure as well as benefits that are not being captured as a part of current practice.
Six Chief's Reports, from a group of 150 completed USACE Feasibility Studies, have been selected for further analysis within the study. These reports encompass navigation, coastal storm risk management, flood risk management, and ecosystem restoration missions within USACE.
Selected Historical Planning Studies
Jacksonville Harbor (NAV, Sourtheast)
Jamaica Bay Reformulation (CSRM, North East)
Southwest Coastal (CSRM, Gulf Coast)
South Platte River and Tributaries (FRM, Northwest)
West Sacramento (FRM, Pacific)
South San Francisco Bay Shoreline (FRM, Pacific)
Based on insights gathered in analyzing nature-based alternatives and comprehensive benefits within these six Chief's Reports, the team will identify opportunities and options for advancing practice for evaluating comprehensive benefits and costs.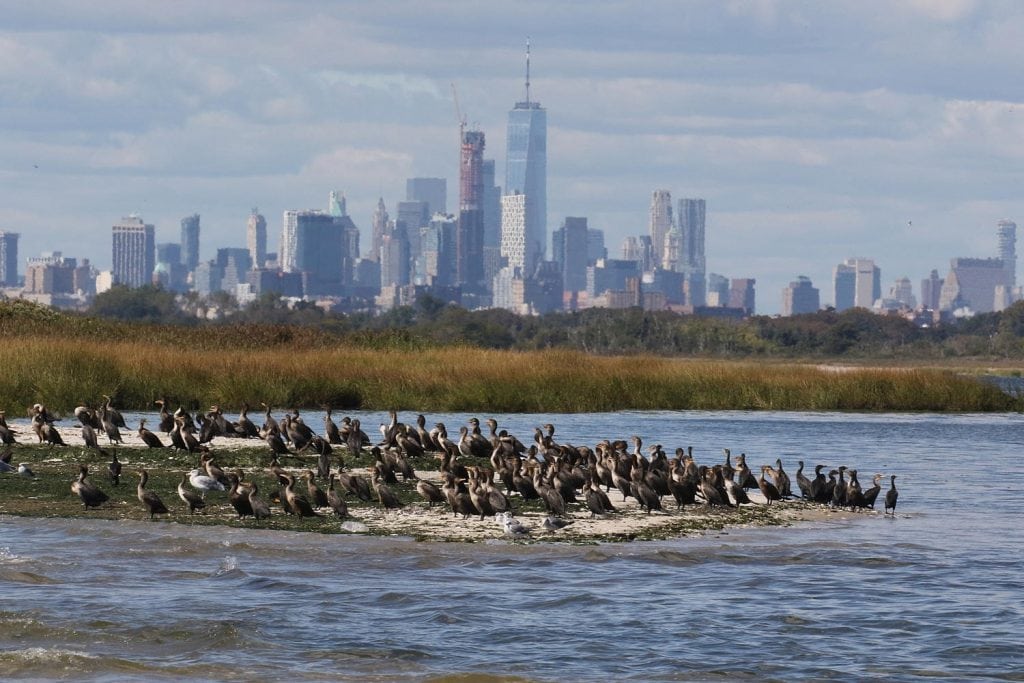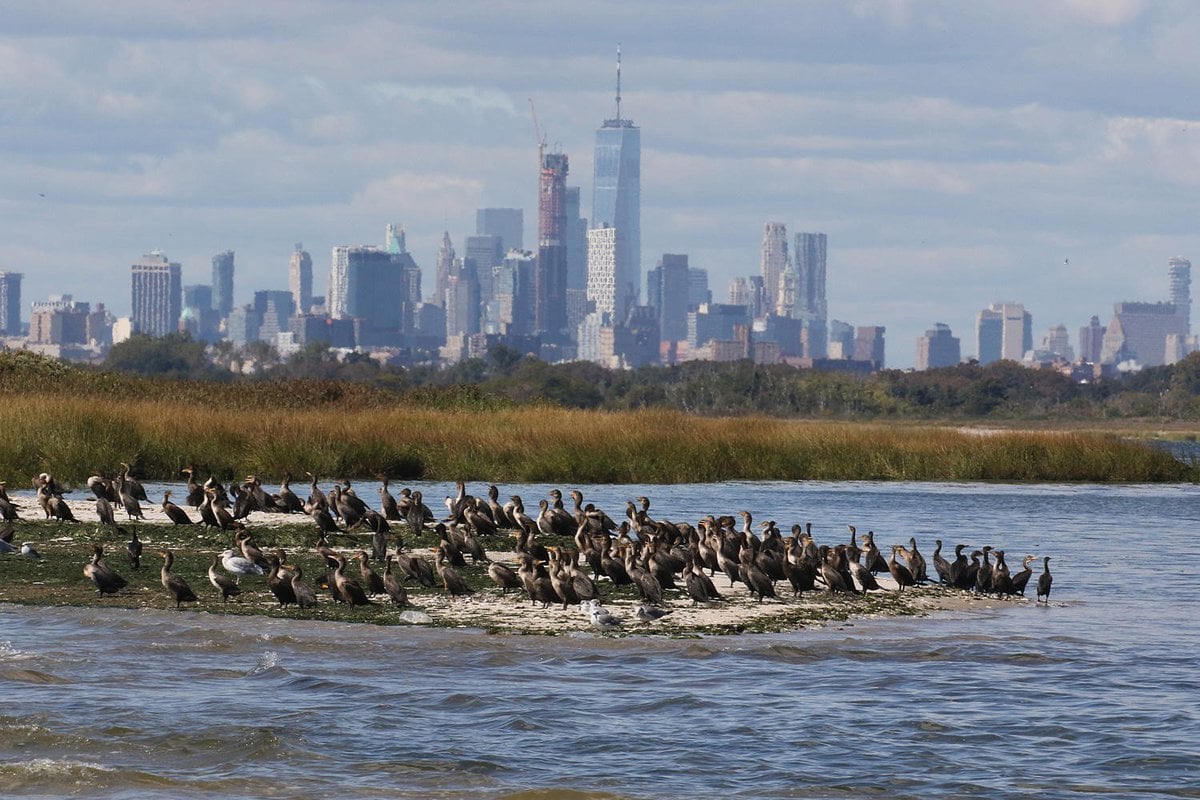 Impact
Engineering With Nature emphasizes that current infrastructure project evaluations can be more robust and potentially more protective if costs and benefits of these projects are fully evaluated for the cumulative economic, environmental, and social benefits. EWN does not replace the need for fully engineered concrete infrastructure, but it recognizes that nature-based infrastructure can complement traditional methods for an outcome that is greater than its parts. For example, when a concrete flood wall is designed to include an expansive reef and marsh in front of it, the wall provides flood protection benefits during storms while the reef and marsh system reduce the power of waves, self-adjusts to rising seas, captures carbon, improves water quality, and provides recreational opportunities.
Outcomes
This project will provide USACE a baseline to identify how nature-based projects have been evaluated in the past, potential obstacles to advancing practice, and outline how a more comprehensive evaluation of project benefits and costs could provide opportunities to expand and diversify the value provided by infrastructure projects through the inclusion of nature-based solutions.
Engineering With Nature is planning a National Summit on Comprehensive Benefits Evaluation in Washington D.C. during the fall of 2022 to share the results of this study and to invite other federal and state agencies and private sector organizations to share what they are learning about comprehensive benefits evaluation for nature-based solutions.
Products
This study is on-going, additional products and information will be added here.
Podcast